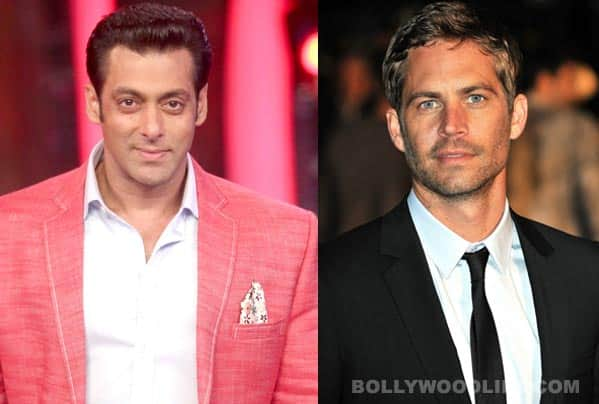 The Dabangg actor hasn't worked with the Fast & Furious actor yet he was quite disturbed when he had heard about the latter's sudden demise
A little birdie tells us that (a tad too late) that Salman Khan was very disturbed by Paul Walker's sudden death. The Fast & Furious actor passed away on November 30, 2013 in a car accident. The actor was only 40 years of age when he died in the tragic accident. We hear that our B-town's favourite Salman Khan was shocked and disturbed by this incident 'coz of the fact how Paul couldn't reverse even a fraction of a second to avoid the mishap. On viewing the images of Walker's car five minutes before the accident and a few minutes later is what made Sallu sad. He was affected by how fast death shadows unexpectedly and within few seconds clasps a person lifeless.
Well, there's no escaping death, Sallu. One may be as fast as fast can get but even the Fast & Furious couldn't race away from death… Such is life, ain't it?