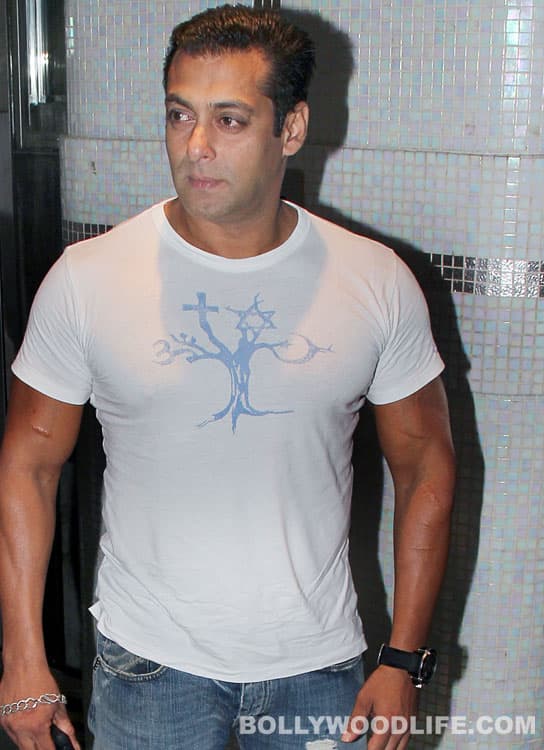 The Bodyguard actor may have ruled the roost at the box office in 2011, but he seems to have gone unnoticed at the awards shows
The year 2010 was indeed kick-ass for Salman Khan, with Dabangg raking in the moolah at the BO and garnering every award there was. But 2011 tells a whole new story, judging by what has been happening when the trophies are given out.Salman Khan showed off his antics, his accent, his muscles, his dance moves and a lot more this year with Ready and Bodyguard. But while fans have lapped up the entertainers without any question, they don't seem to think anything the superstar has done over the last year has been award-worthy. All things considered, this was probably only to be expected, with movies like Rockstar and The Dirty Picture creating benchmarks in 2011. Salman's no-brain entertainment flicks stood no chance against the somewhat more cerebral fare that audiences lapped up, in movies showcasing good stories, fabulous music and superlative acting. Maybe the actor can take this as a lesson for his future films. Clearly, copying South movies is not going to make Salman popular at award shows for ever.
If nothing else, he could take a few tips from Shahrukh Khan. The Baadshah won a lot of praises and brickbats for RA.One and Don 2. But he still walks away with awards for special effects, best song, marketing, action and sound design. Salman brazenly continues to focus on remakes and aims at only minting popularity – and money, of course – at the BO. If that's all that matters, then Salman should remember that luck changes every Friday and you are only as good as your last film. In 2012, the Ready actor is coming back to the big screen with Yash Raj Film's Ek Tha Tiger opposite ex-flame Katrina Kaif and a list of more remakes. We cross our fingers and hope for something new in this roster of feckless action and comedy. And maybe we will see, at long last, that Salman Khan, superbrat, superstar, super-friend, can actually act!