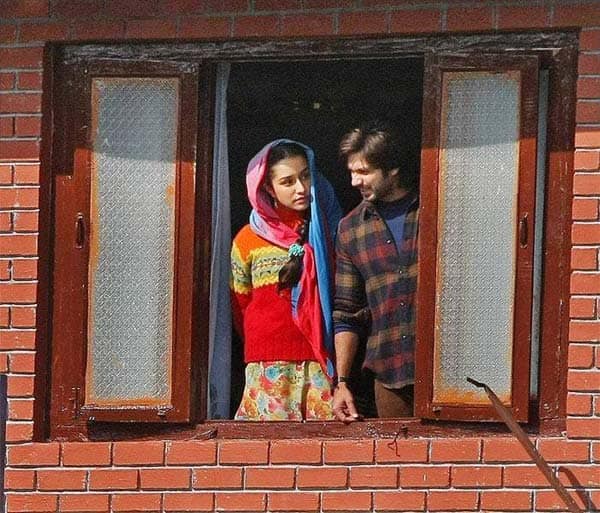 While there are several filmmakers interesting in making a Hindi adaptation of Shakespeare's Hamlet, Bhardwaj has already started shooting for his film. But, we hear there was some trouble
A little birdie tells us that the shooting of Shahid Kapoor and Shraddha Kapoor's upcoming film with Vishal Bhardwaj, titled Haider was recently disrupted. The cast and crew of the film have been shooting in different locales of Kashmir for quite some time now. However, recently when they were shooting at Naseem Bagh (Kashmir University Garden), the shoot was disrupted by a bunch of University students. So, what was the reason for this ruckus?
Well, the students were objecting to the shooting of a few scenes and had a problem with the tricolor being hoisted over there. The crowd made the filmmakers pull down the tricolor and were heard protesting. The anti-Indian crowd had a major problem with the Indian flag and they were shouting out loud anti-Indian and pro-azadi slogans.
Then what? Well, the director had to call for a pack-up! Though Vishal Bhardwaj had permission from Chief Minister Omar Abdullah, the situation couldn't be avoided. Anyways, the situation didn't get violent and was handled before it went out of hand. So, all's well that ends well for Haider.