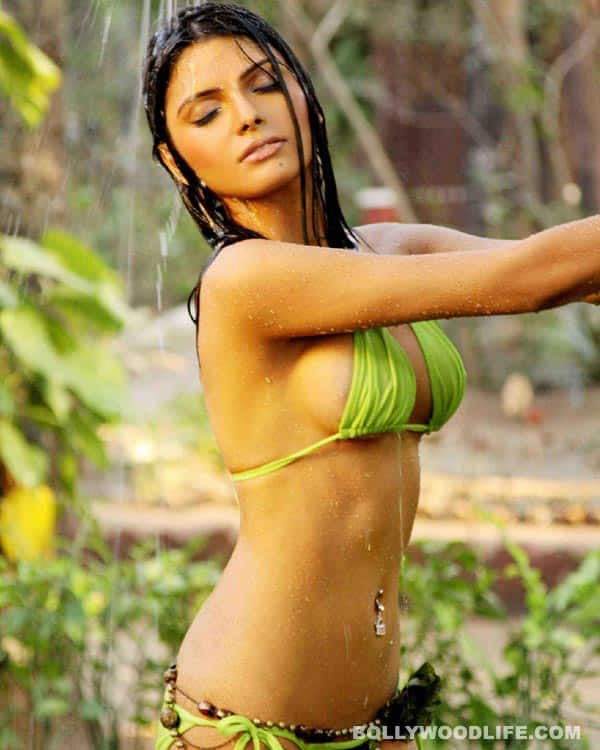 The sensational babe, who is acting as if she's the brand ambassador of Playboy magazine, was snubbed royally at a recently held Playboy India launch party. But why, we ask!
Sherlyn Chopra must be fuming with anger! In spite of being the first Indian Playboy mate to have appeared nude on the cover of the popular men's magazine, Sherlyn failed to secure a VIP invite for the magazine's India launch party.
Apparently, the invitations for the exclusive do, which was held in Mumbai's plush five-star hotel, were handed to the rich and famous. But what shocked us is that Sherlyn was conveniently kept away from this flashy event.
The Chopra gal had created such hysteria this year after she was invited by Playboy magazine in LA to pose in the buff. Sherlyn had also posted her nude pictures on social networking sites where she was seen in her birth-suit, frolicking with her new Playboy friends. She was even touted as India's superstar by the magazine and the babe showed no hesitation in acting like the glossy's brand ambassador.
Though Chopra was made to drop her clothes (and then her name got dropped from the party list) Playboy has very intelligently unveiled a decent-looking bunny costume for its upcoming Indian club launch. We hear that though the trademark ears, bow-ties and fluffy tails are kept intact, the Indian Playboy bunny will be 'well-covered'. Miles away from the traditional skimpy corset is the new outfit – sari-inspired two-piece costume, comprising a one-shoulder top, a bare midriff and a sheer, full-length skirt with a split.
We guess the Playboy people didn't wish to see Sherlyn in this newly designed 'insipid' outfit, especially after capturing the babe in her natural glory. Perhaps that's why Sherlyn was snubbed at the party! Wink-wink!