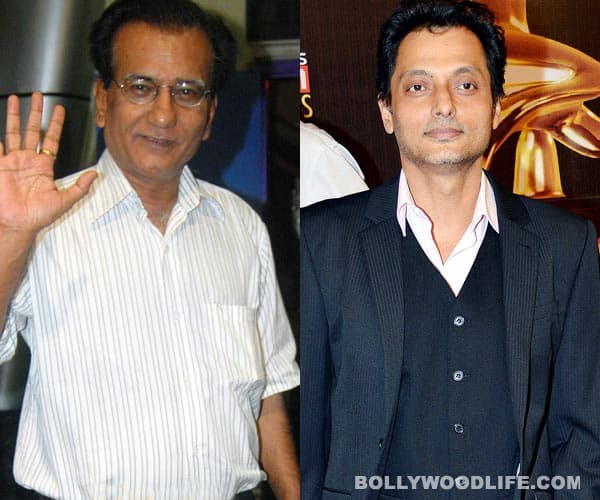 The co-producer of Kahaani – PEN India Pvt Ltd has shown the door to Sujoy Ghosh and signed Kundan Shah to helm the second part of the successful suspense thriller
Looks like Sujoy Ghosh's greediness has eventually cost him a big project, especially the one that was really close to his heart – Kahaani 2! News is that Jayantilal Gada, the head honcho of PEN India Pvt Ltd and co-producer of Kahaani has ousted Sujoy and signed Kundan Shah (of the 1983 cult classic Jaane Bhi Do Yaaro), to helm the second part of the film. We aren't really surprised as something like this was highly anticipated even by the industry folks.
As per a newspaper report two weeks back, Sujoy wrote a letter to Gada demanding Rs 35 crore for the sequel, in advance, which includes Rs 28 crores as making cost, Ghosh's remuneration and Rs 7 crore for publicity. Ghosh has allegedly stated that PEN India will only finance Kahaani 2, but the music and satellite rights will rest with the filmmaker's own company, Boundscript. PEN India Pvt ltd, in reply to Ghosh's letter stated that only if Ghosh can provide the break-up of the movie budget, movie script and Vidya Balan's confirmation letter for doing the film, would the company be interested to produce the sequel.
Our well-trusted khabroo, who was keeping a close eye on the Gada-Ghosh cold war, informed us that Kahaani 2 will be made next year, if things get sorted between Ghosh and Gada. But now things are crystal clear, as Gada has made up his mind to end the war. We are told that since Sujoy never replied to Gada's mail, and the producer has decided to replace Ghosh with Shah. While talking exclusively to a tabloid Gada expressed his resentment, "Movies are made with teamwork and not greed." Whereas Ghosh said, "Let them do what they want. Nobody can take the Vidya Bagchi story forward except me. At this point I am not sure when I will start on it, or if I will work on it at all. But it is only me, who has the right to work on that story."
Now, we certainly don't challenge Shah's talent, but since he hasn't directed film for a long time, we wonder whether he'll be able to live up to the audience expectations with his version of Kahaani…