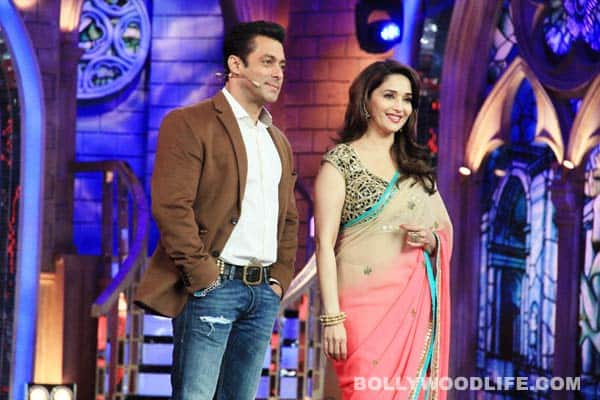 The stars were to perform at Saifai but the media was banned from the venue. Here's why
The telecast of Madhuri Dixit-Nene and Salman Khan's performance at Saifai Mahotsav was banned by the Etawah district administration in Uttar Pradesh. The media was not allowed to enter the premises of the performance. And what more, there were jammers installed at the venue. Officials reasoned out this move by saying that the stars' performances were under a contractual obligation and could not be telecast on television channels.
While the district administration banned the telecast of Madhuri and Salman's performances, the opposition party took on to the state government. BSP leader and former CM Mayawati's aide Satish Chandra Mishra said the state exchequer's money was being wasted in Saifai while people were dying from severe cold in Muzaffarnagar relief camps.
Bharatiya Janata Party state spokesman Vijay Bahadur Pathak also pounced at the blackout of the cultural extravagance. He said, "Why is the government blacking out the coverage when they are so busy in merry-making."
Apart from Madhuri and Salman, Soha Ali Khan, Alia Bhatt, Varun Dhawan, Mallika Sherawat and several other Bollywood celebs were in Saifai for the event.