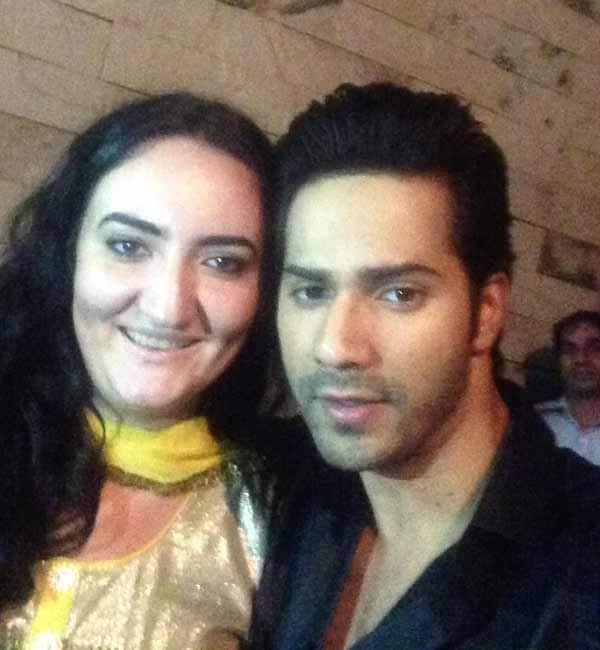 The dishy dude was recently embarrassed after his fan expressed what she feels for the actor….Read on to know more
Blame it on his sexy dance moves, the hot bod or the boyish charm Varun Dhawan is getting poular in as far away a place as Ukraine. Yes recently Varun's fan, a young girl, Natstya, from Ukraine came down to India just to meet the good looking dude. Incidentally, Varun was shooting for a commercial in the island city when he first met her.
As Nastya could not speak Hindi or English there were some people with her who would tell Varun what she was saying. All she could say was I love you a couple of times which embarrassed Varun to some extent. The dude was surprised to see that his fans had all pictures of his movies right from promotional events to advertisement cut outs to film material-the fan had brought along with her everything to justify her craze for the dishy dude.
Naturally, Varun was choked to see all that and he could not express in words. The Student of The Year lad later invited Nastya for the trailer launch of Main Tera Hero. "Yes, I had invited Nastya for the trailer launch. She came for the event and I made sure that she was comfortable. She really liked the trailer. In fact, she had brought some chocolates and a local dress — striped shirt and pants — for me. You certainly feel good when your work reaches beyond boundaries in such a loving way," maintained Varun.
Looks like the flamboyant lad is enjoying his new-found fame to the hilt!