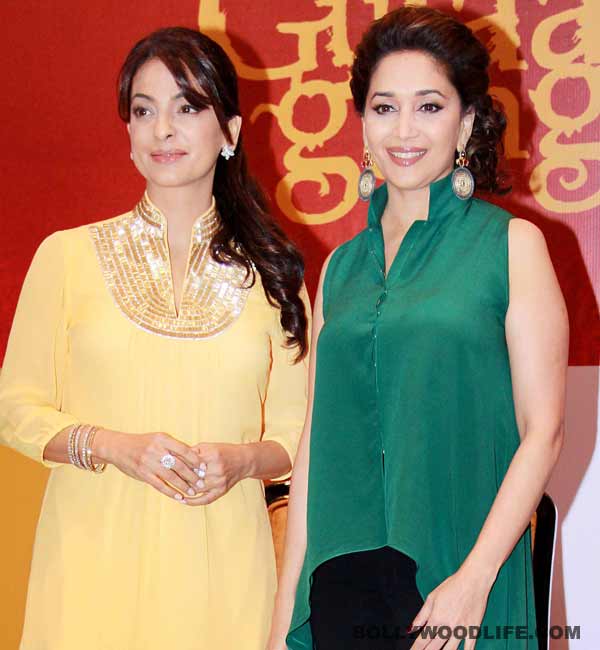 The two icons of Bollywood were locked inside a room, but what happened behind those closed doors? Read on to find out…
Director Soumik Sen surely deserves a pat on his back. The man has not only managed to cast both Madhuri Dixit and Juhi Chawla, who were once touted as rivals in key roles for his upcoming film Gulaab Gang, but he also managed to get these two Bollywood icons locked together in one room. But why did he do that, you ask? Well, the story goes something like this.
A day prior to the shoot of Gulaab Gang, Sen locked Madhuri and Juhi in a room, and left them to chit-chat with each other so that they know each other better. After all, these two heroines never even shared a hello during their times. "Sometimes, all it takes to connect is one chat and that's exactly what happened. Within minutes, the two began to talk like long lost friends," Soumik says.
This surely comes as a surprise to us. But did they really started talking like long lost friends or did they got into a war of words on who would get more appreciated in Gulaab Gang? Well, you never really know what happens behind those closed doors, hai na?