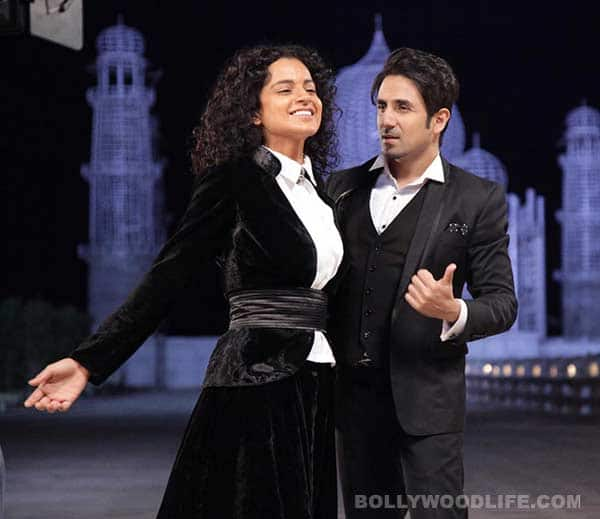 Did the Revolver Rani intimidate Vir Das or did the two not get along. Read on to find out…
The chemistry between Kangana Ranaut and Vir Das, who plays her toy boy in the upcoming black comedy Revolver Rani, can scorch the screens but we are given to believe that the two actors barely spoke to each other during the initial days of shoot.
Before you jump the gun, we'll clarify that it was a premeditated move on director Sai Kabir's part. Kabir wanted the two apart so as to ensure that the actors do not get too comfortable with each other. Aisa kyun? He did so for an intimate scene which was to be shot later and required them to be awkward and uneasy with each other on camera. Kabir thought that if the Queen actor makes friends with the Delhi Belly actor then the scene would not look natural.
Therefore, he took the liberty of asking the two to stay away from each other till the scene was shot. We think that Kabir's precision in movie-making is quite commendable. Revolver Rani which is slated for release on April 25 would be Kangy and Vir's first film together. Bollywoodlifers, do you think that the jodi will be loved onscreen?