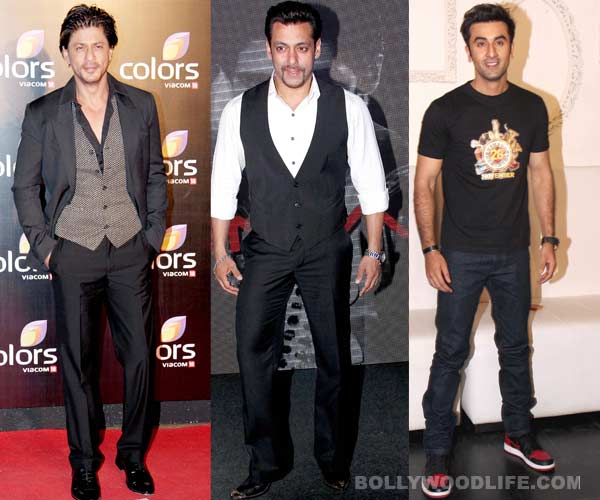 While starts like Deepika Padukone, Priyanka Chopra, Shahid Kapoor were dazzling the IIFA stage with their starry presence, we certainly missed some from our fraternity and wonder why they skipped the event that is often touted as the Oscars of India. Read on to know more…
When Aamir Khan doesn't show up for an award function, it is understandable. He has sworn off award shows for life and he won't appear in any unless it is the Academy Award show itself! He won't break this tradition even for the award show that is popularly called the Indian Oscars show. But we were stunned to see that like the Mumbai voter turnout, the actor turnout at IIFA this year was low.
There were some socially responsible actors like Farhan Akhtar and Ranveer Singh who stayed back a day just to cast their votes and then flew to Florida for the event. But then there was a huge chunk of the Bollywood celebs that were missing all the fun happening at Tampa Bay.
For starters, the Bachchan parivaar gave the IIFA awards a miss. We cannot help but say that IIFA was not the same without this family. Like the Bachchans, the Khans too were unavailable for the event. Sallu bhai was busy with his next release Kick. SRK was also marked absent at this year's IIFA perhaps because he was busy with the IPL or other commitments, who knows!
Deepika glittered beside Kevin Spacey as they did the Lungi dance, but Ranbir Kapoor and Katrina Kaif were not present at the event to go jelly at that! Probably, they were busy with Sussanne Roshan getting their love-nest built in Mumbai. Wink, wink!
Unlike last year, Vidya Balan didn't grace IIFA with her presence this year. Wonder whether there is any truth in those pregnancy rumours or is Vidya hiding something else? We certainly know what Anushka Sharma has been hiding though. After her Koffee with Karan appearance, we haven't seen much of Anushka and she claims it is due to the Bombay Velvet's busy schedule. But to give IIFA a miss makes us feel like Anushka might be keeping away for different reasons and not even watching cricket is clearing our doubts pertaining to Anushka's absence. Could it be to hide those lips, wethinks it might be.
Though John Travolta and Kevin Spacey made this year's IIFA special beyond measure, we missed our stars in Florida. We just hope that at the next award function, all these missing actors make an appearance and make the event a starry one.