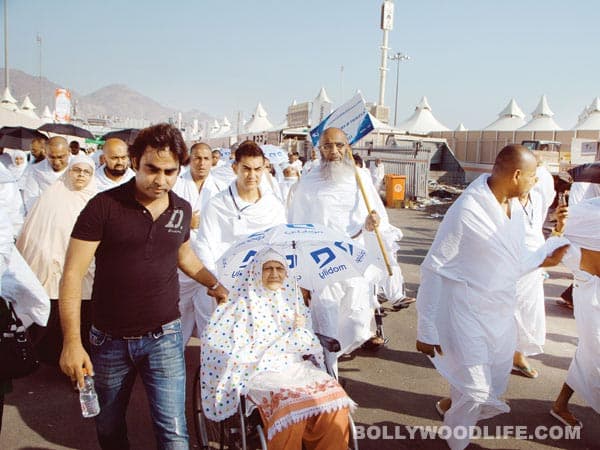 While Aamir's son Junaid Khan applauded his dad's home production and even held a special screening of Delhi Belly for his friends, the actor's ammi Zeenat Hussain doesn't want to see the Imran Khan starrer….ever!
Box office king Aamir Khan recently admitted in an interview that though his mother Zeenat Hussain enjoys watching his films, she particularly wished to stay away from her son's much talked-about 2011 film Delhi Belly because of its bold and explicit content. "My family loves watching my films. Junaid loved Delhi Belly and even asked his friends to watch the film. My daughter hasn't seen it because she's still 13, and it's an A-certified film. My mother hasn't seen it either. And whatever she has heard about the film after its release – she told me she's fortunate to have not seen it. She has decided not to see the film," stated the perfectionist actor.
The latest we hear is that Aamir has now decided to take on a new challenge – to have his mother watch the controversial movie. "I will try to convince her to see the dubbed version on television after we alter the language and content to a considerable extent. Maybe after that she will," said Aamir optimistically.
Knowing that the actor shares a great bond with his mother and is a dutiful son, we are sure he'll be able to convince ammi jaan to watch one of his most challenging and endearing projects in recent times. Don't worry Aamir, aaal will be well!