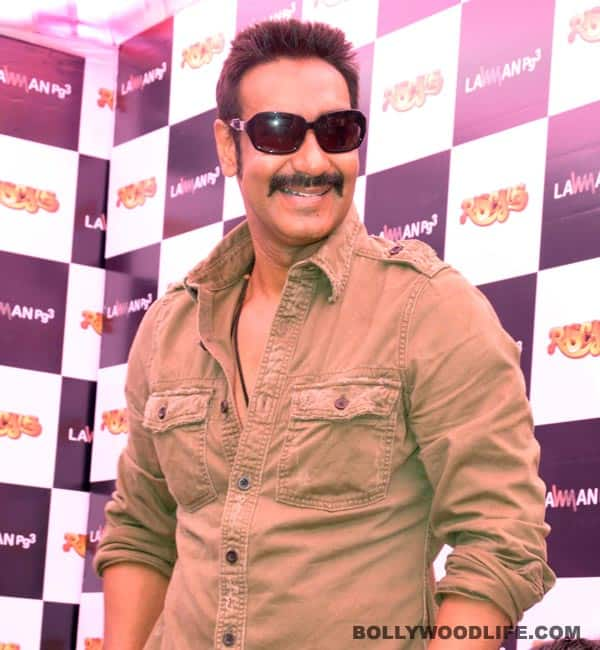 Even as the industry puts added pressure on the Singham actor to postpone his next romantic comedy to accommodate other biggies set to release within the next few weeks, Ajay cannot do so…
It's Bollywood's most eagerly awaited time of the year when a number of big films storm the marquee. These days release dates are determined almost a year in advance and traditionally, Eid is when a new Salman Khan movie releases, while Aamir Khan is known to prefer Christmas and apna Singham actor Ajay Devgn aims for Diwali. In such a 'dog-eat-dog' world, if you are asked to shuffle your film's release date when you are just couple of weeks away from it, the consequences could he hazardous.
And this time, Yash Chopra's untimely death has set alarm bells ringing. We heard that some Bollywood big guns (read Yash Chopra's well wishers) recently knocked on Devgn's door asking him to postpone the release date of his latest, Son of Sardaar, as a mark of respect to the late filmmaker. Ajay, who had refused to budge earlier to give way to Chopra's Jab Tak Hai Jaan, went out of his way this time to try and help; he spoke to the two production houses backing his mega Diwali release, but to no avail. The production houses, in spite of citing all due respect to the late director-producer, will go ahead with the original release date in the overall interest of the venture and its stakeholders.
With both Son of Sardaar and Jab Tak Hai Jaan scheduled to release on November 19, we are certainly going to see an interesting clash at the box office. We don't know which film will win, but we genuinely wish success to both Ajay and Shahrukh. Fingers crossed!