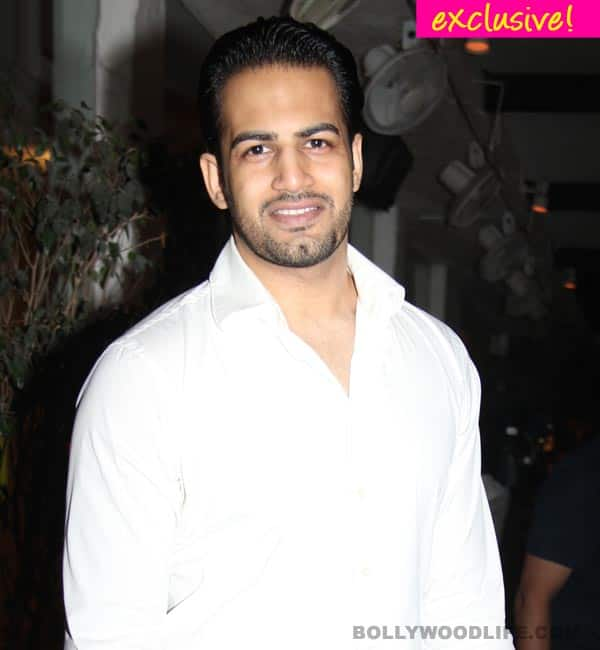 The foreign import, last seen in Ajab Prem Ki Ghazab Kahani, was supposed to play a baddie in Suneel Darshan's son Shiv's debut film, but the already out-of-work actor opted out of the movie for reasons best known to him
The British model-turned-actor, Upen Patel sashayed his way into the big, bad world of Bollywood with Abbas Mustan's 36 China Town and bagged several Best Debut awards. Gradually, Upen was considered to be the next big thing, counting his female fan following then, but his not-so-impressive roles in films like Namastey London, Shakalaka Boom Boom, One Two Three, Money Hai Toh Honey Hai almost made him disappear from the film circuit only to resurface in the Ranbir Kapoor-Katrina Kaif starrer Ajab Prem Ki Ghazab Kahani.
Now, if our loyal feathered friend is to be believed, the UK-based actor was in Mumbai recently to discuss Shiv Darshan's project Karle Pyar Karle. According to our khufiyaa khabroo, "Suneel Darshan was keen to rope in Patel as a baddie in his son Shiv Darshan's debut flick, Karle Pyar Karle. The two had met recently and the filmmaker even narrated the script to Upen and almost got a nod from the actor. But the Namastey London actor backed out all of a sudden for reasons best known to him, much to Suneel's dismay."
When we decided to verify the story with Suneel, the filmmaker texted us saying, "Surprised… but not true," and on further probing as to who plays the baddie in his film, he replied, "Will keep you posted in due course." Hmm… we wonder why Mr Darshan chose to refrain from commenting considering the movie is in its second major schedule and is currently being filmed at ND Studios (Karjat). And we wonder what real reason would Upen have to say no to the project!