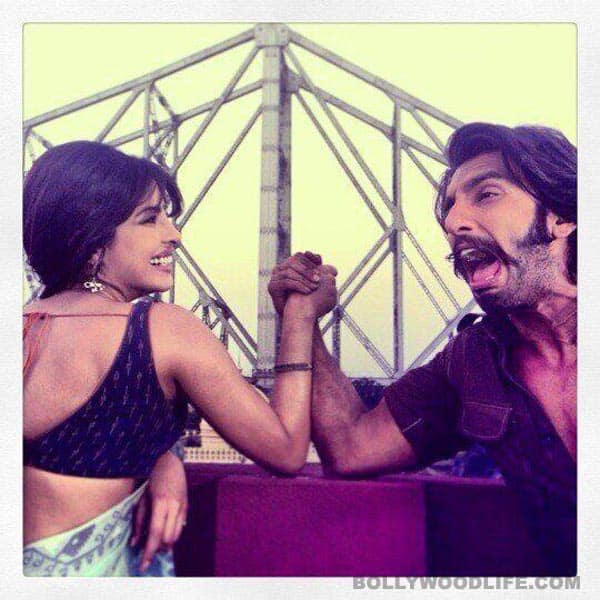 To those, who were looking forward to watch Gunday behind the screens, you are in for disappointment. Find out why
The filmmakers of Gunday have some really bad news to share. Well, well. Hold thy horses! The Priyanka Chopra, Ranveer Singh and Arjun Kapoor starrer isn't getting delayed or anything. Then what you ask? We hear that the video footage of the making of Gunday has been lost. Apparently, due to technical glitches the video got corrupted. So now, you won't be able to see the fun that the Gunday boys had on the sets of the film. Also, you will never be able to find out which Gunday actor did Priyanka have more fun with while shooting for the film. Deep sigh!
We hear that the video had captured some really beautiful off-screen incidents. For example: Ranveer and Arjun's pranks on the sets of Gunday, their competitive workout sessions, challenges to each other and much more. Even Arjun had requested a copy of the video to watch the fun on the sets. However, when he learnt of this bitter truth, he was quite upset. How sad, no?