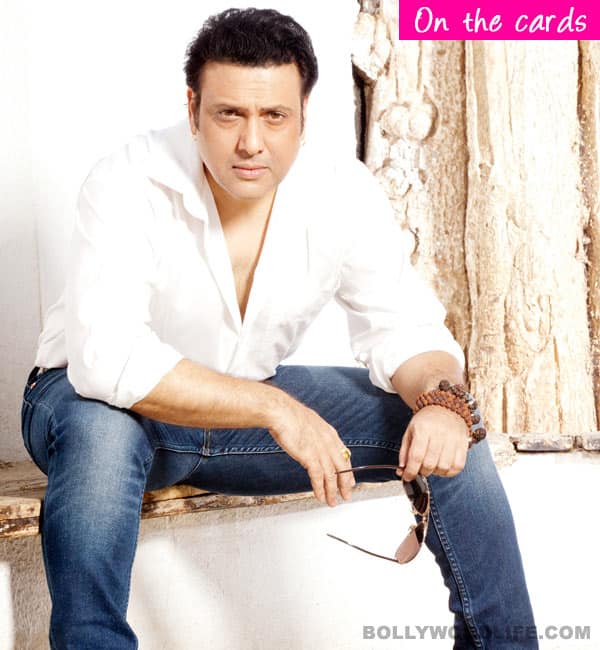 In a career spanning 27 years, Govinda Arjun Ahuja has had multiple ups and downs
2014 is a year that brings forth some new complexities, but does it bring with it a much needed change to forward Govinda's career? Shruti Chopra, out Tarot reader tells us about his upcoming films, opportunities in politics and his year ahead.
Acting career
2014 is certainly a year that changes the acting equation for Govinda. He is challenged and inspired by the work coming his way. The Five of Pentacles suggests that he is still undervalued by his producers and hence may not receive his financial due, but as his performances grow, this too will change. It's very important for the actor to remain as patient as he has been – in fact, just a little more than usual. This is mainly because of the Five of Swords and the Tower card suggests that although Govinda will get opportunities, he will be hurt by those who look to belittle his contribution. But when it comes to the success of his films, there will be no stopping the accolades he will receive by his fans.
Kill Dill
His versatility, expressed by the Ace of Cups will be widely appreciated in Shaad Ali's Kill Dill. The role will be a transformation from the Govinda we are used to seeing. By pulling off this character with ease, he will grow in confidence and reignite his career. It's such roles that will bring with it stronger and better opportunities.
Jagga Jasoos
Fortunately, Govinda's role in Jagga Jasoos will propel his career too. Currently, he may seem a little disappointed with his character sketch, but as the film progresses, there will be some obvious changes that will benefit the film as well as will make him happier with his position. Two of Cups and the Eight of Wands in combination represent great chemistry between Govinda and the other actors – the energy will be infectious and the film will be a success.
Happy Ending
Similar positivity will be seen in Happy Ending – this will probably be the film that will surprise Govinda's detractors. It's a fabulous combination of control and balance from the Chariot and the Strength card which brings another success for Govinda and Saif Ali Khan's production.
Political career
So yes, films are looking up for him, but over-coming his own mental struggles will be the key. It's during this phase that Govinda will be tempted in getting back to politics. This may just work, but only during the initial stages, after which it will seem like a grave mistake. The cards advise Govinda to steer clear from this profession and instead look to serve people in another manner.
Health
There is much promise in 2014, but his health will be troublesome. Headaches and knee concerns will slow him down. Being better hydrated will help his overall well being, but on a general note, we have a lot to look forward to from Govinda in the years ahead.