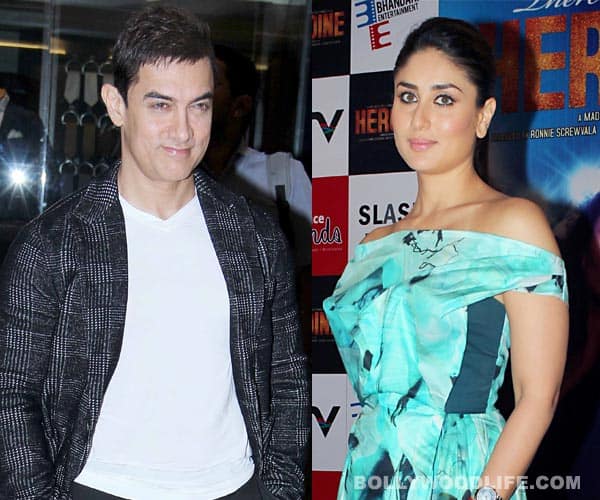 Cineswami tells us more about the maverick filmmaker's new project, a Partition saga
The once revered Mani Ratnam, formerly considered the Guru of all Indian filmmakers has now fallen on bad times with the diminishing quality of his films leading to them being box office debacles. His coastal tale Kadal, or Ka-dull, was mauled by critics (except some known sycophants) and shunned by audiences who preferred to ride the Vishwaroopam wave instead. To add injury to insult, a few miscreants claiming to be loss-making distributors of Kadal barged into Ratnam's plush office and threatened his staff with grievous bodily harm. This led Ratnam to appeal for police protection and the Madras High Court duly complied. The director now has cops posted at his office and his residence. The Court's caveat was that Ratnam would have to pay for the protection from his own pocket and the filmmaker had no choice but to comply.
Meanwhile, the fallen Nayakan, just like how after the poor reception accorded to Raavan/Raavanan picked up the pieces and went on to make Kadal, is apparently following the same process now. This time, rather than looking at something new, he is dusting off an old script. Lajjo, a period piece set during the Partition, was announced a few years ago. It was due to star Aamir Khan and Kareena Kapoor with music by AR Rahman and lyrics by Gulzar. The project was shelved because the budget went skyrocketing. Now, Ratnam is looking at reviving the project and getting Rang De Basanti writer Rensil D'Silva to take a fresh look at the script.
Interestingly, when Kareena was still on board Lajjo, she had this to say at the time: "I will be too happy. Giggly, girlie, Barbie doll roles don't bring out the actor in me. I want to be challenged. I can't play the singing, dancing mannequin any more. I've realised that as an actor, playing varied roles is what I enjoy the most. I'm starving for good roles. My characters in RA.One and Saif Ali Khan's home production Agent Vinod are powerful roles." Well, we all now know how those films turned out….
Ultimately, only Mani Ratnam knows what the next Mani Ratnam film will be. He is highly secretive about his projects. Some recent reports have also suggested that is making an urban drama with newcomers and others have conjectured a revival of his dream project, an ambitious film adaptation of Kalki's epic multi-part historical novel Ponniyin Selvan. Whatever he decides, surely the man who gave us Mouna Raagam, Nayakan, Thalapathy and Iruvar deserves another chance.
Just like Sachin Tendulkar soldiers on looking for that last century before he calls time on a glittering career, Ratnam too is due another hurrah. Sadly, we live in a world of instant consumption and criticism fuelled by social media where opinions are self-important. That is why there have been many calls by people wet behind the ears who are not competent enough to shine Mani's shoes, asking him to quit. One particularly nasty comment even compared Ratnam's decline to that of Subhash Ghai's. Stuff and nonsense – the Midas of Madras will come roaring back. Watch this space.