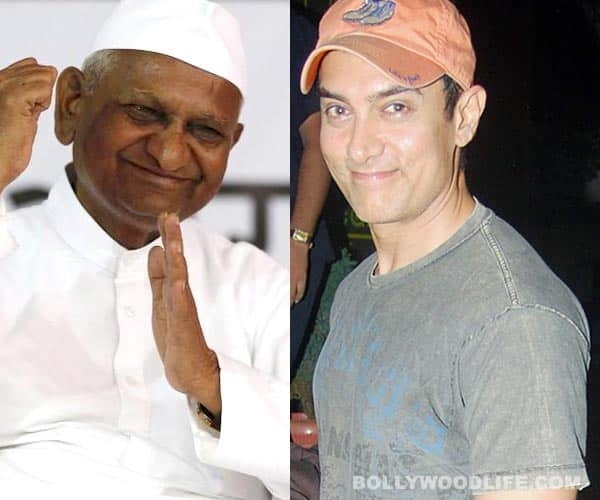 Buzz is that the social activist is impressed by the Talaash actor's interest in social welfare. But where will it lead?
Last year Aamir Khan shared the dais with Anna Hazare in the movement to introduce a strong Lokpal bill. That, together with the fact that Aamir's hugely popular television show Satyamev Jayate hit the right chord with the audience has managed to impress Anna Hazare, or so the birdies chirp.
So now we hear that Anna is aiming to team up with Aamir Khan. How? By making him a part of the new Team Anna that will be founded to re-launch the Lokpal bill campaign starting from January 2013.
But nothing can be said for sure just yet, because Anna is waiting for Aamir to return from his 14-day Hajj pilgrimage. Only then will the social reformer be able to take the discussion forward with the Talaash actor.
Does this mean that Aamir Khan will be a forerunner in Anna's upcoming campaign? Looking at how involved our Mr Perfectionist is in social reforms, we can't rule out the possibility, can we?
Even so, it's time to wait and watch. But till then tell us, readers – do you think Aamir Khan should be an integral part of Team Anna?