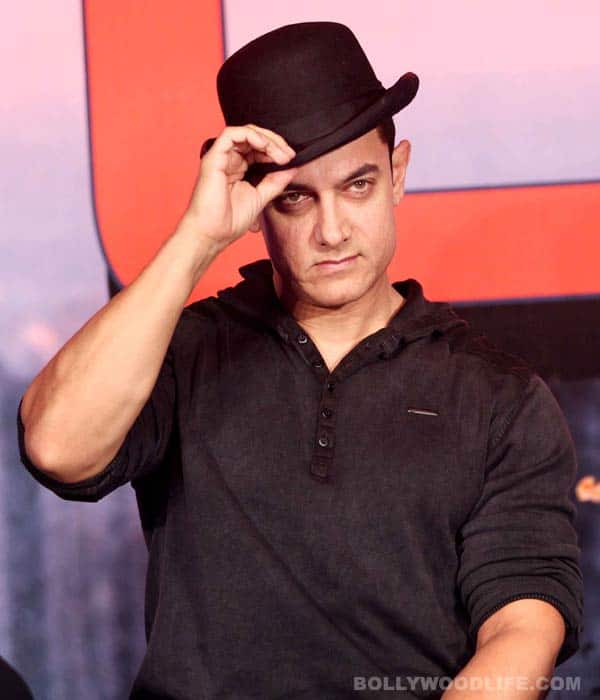 skip advertisement
Is the Perfectionist Khan unsure about his latest film Dhoom:3?
Aamir Khan does not want to promote the film. Well, not exactly, AK was at a press meet for his film where he confirmed that he will not do the regular promotional activities for his much awaited film. Aamir feels the mantra of promoting Dhoom:3 should be to talk less about it and let audience take a call. The actor who is known to be the creative mind behind film promotions said at a recent event, "We are banking on the creative side of Dhoom :3. We believe in less is more. We don't want to go out and scream about the film. Today, the audience is intelligent enough to choose which film they want to go and see. We respect the intelligence of the audience. Marketing is something which is taken care by the producer and the director. If my suggestion is required then I give it."
Aamir also expressed regret about legendary filmmaker late Yash Chopra missing out on the third installment of Dhoom.  "Yashji won't be here to see the film and it is a huge regret. I wish he was here to see the film. I would have loved to see his reaction," he added.
It was also the first time that the entire star cast – Aamir Khan, Katrina Kaif, Abhishek Bachchan and Uday Chopra were seen together at a promotional event. Hope the marketing genius' this big plan to attract audience does not fall flat. We hope good friend Salman Khan makes up for Aamir on his show Bigg Boss 7.