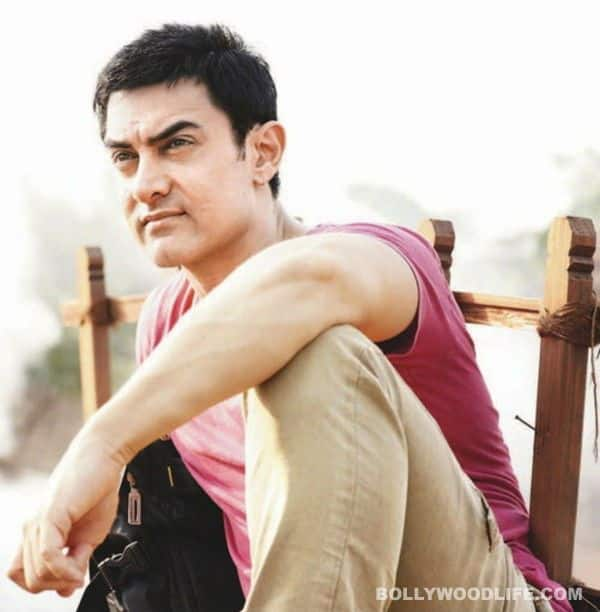 He is not called Mr Perfectionist for nothing. And we expect him to get even more picky with his work now that Dhoom:3 has done phenomenal business…
Everyone expected big things from the new film on the Dhoom block. And when we heard that Aamir Khan would be playing the villain in Dhoom:3, we knew that there would be fireworks. No, not necessarily of the nasty kind, but sparks and explosions, more than we would normally expect from the action-adventure franchise, at least. And there were. Along with reports of closed door discussions, high-security shoots and edits and more SFX than we believed could be crammed into one Hindi masala production, we heard much that was good and bad about the film as it was being made. The shoots stretched over a couple of years, and reports of Aamir's temperamental behaviour, his interference and his attitude started doing the rounds. All in the name of perfectionism, hai na? And when the film finally released, our man was almost universally panned for his single expression in the first half, his eyebrows being the most emotive thing about his face, people said. But considering that Dhoom:3 is doing phenomenally well at the BO with Rs 313 crore collected in just five days, it seems that all the credit is being thrown Aamir's way, since he is the newbie on the franchise block. Apart from the fact that it is obviously annoying old-timer Abhishek Bachchan aka Jai Dixit, still only an ACP with no sign of promotion, the Khan charm has set the bar incredibly high for the next film in the series…if there is going to be one, that is.
But this success makes us wonder. Aamir always was a little apart from the usual Bollywood crowd, an aura of intellectual superiority colouring his personality, his words and his attitude. His films may be few and far between, but when they do arrive in the theatres, they do fabulous business and make him an even bigger name than he already is, if possible. While this Khan does have a couple of films due to release over 2014 – Peekay in June and The Falling in July – we predict that he will get more picky with each project, looking for higher levels of perfection each time. So will he become unbearably self-conscious and thoughtful, taking longer to answer any question posed to him and getting even more selective about his appearances and assignments? That he has a sense of humour was obvious to the aam janata during his session with Karan Johar on Koffee with Karan. But will he be accessible, approachable to anyone beyond his closest friends and family, for people to know what he is up to and all about? We doubt it. Perhaps a flop or two will bring this Khan back down to earth, where lesser mortals go about their business. What do you think, BollywoodLifers?