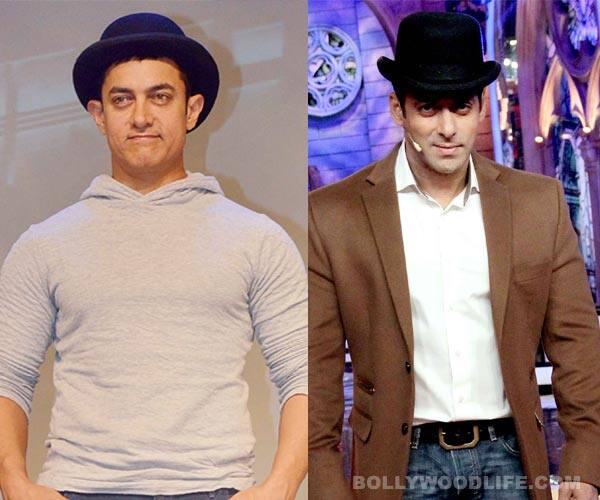 Salman Khan's much anticipated film Kick is said to go on floors alongside the release of P.K's trailer starring Aamir Khan
We all are aware of the bromance Aamir and Salman share. Since the days of Andaz Apna Apna, there has been no looking back for the two actors. Where Salman Khan was last seen promoting good friend Aamir's Dhoom 3 while hosting season 7 of Bigg Boss, Aamir on the other hand left no stone unturned while promoting Salman's Jai Ho.
The two have decided to take the saga of their iconic friendship a step further. Reports suggest that the trailer of Aamir Khan's P.K will be launched the same day Salman Khan's Kick hits the floors. They further suggest that Salman had recently met up with Aamir and decided to carry out the same.
Well looks like the two actors are certainly the Jai and Veeru for many years to come. Where we see Varun Dhawan-Sidharth Malhotra and Ranveer Singh-Arjun Kapoor emerging as the new "bros' of B-town, it certainly is hard to beat the bond Salman and Aamir share. Will we see Shah Rukh Khan and Salman going down a similar road eventually? Let us hope so!