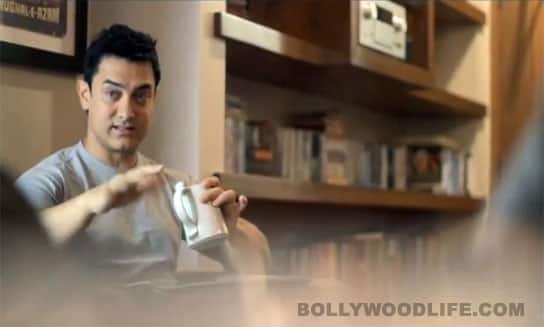 The teasers of Mr Perfectionist's new television show look promising and are aimed at connecting with the entire TV viewing audience
There has been a lot of buzz about the phrase "truth is invincible" ever since Aamir Khan's television debut as the anchor-host of a show was announced a while ago. There were speculations galore about the nature of the show and we were one of the first to tell you what the brouhaha was all about. As usual, we were right….well, almost! The well made teasers of Satyamev Jayate, launched yesterday, show how involved Aamir was with the making of the whole thing and how he feels that entertainment is not only about making people laugh.
In one of the teasers Aamir says that he wants the show to connect across the board and will not play to the gallery. It will make people cry, anger them and will lead to a reaction and, if that happens, the show will accomplish what it has set out to do. Like with everything else the Talaash actor does, he has spent a lot of time on this one and it seems to be very close to his heart.
You don't need to be a rocket scientist to figure out that Aamir is taking on the other B-town stars like Amitabh Bachchan, Shahrukh Khan, Salman Khan and Sanjay Dutt and aims to beat them at their game. If the trailer is anything to go by we can at least boast of having one TV show worth our dinner time viewing. Of course, we wait to watch it to see what it will be all about and will – invincibly truthfully – tell you what we think. But for now, you watch the trailers and tell us if you like them.
ALSO READ: Aamir Khan would love to work with Vidya Balan