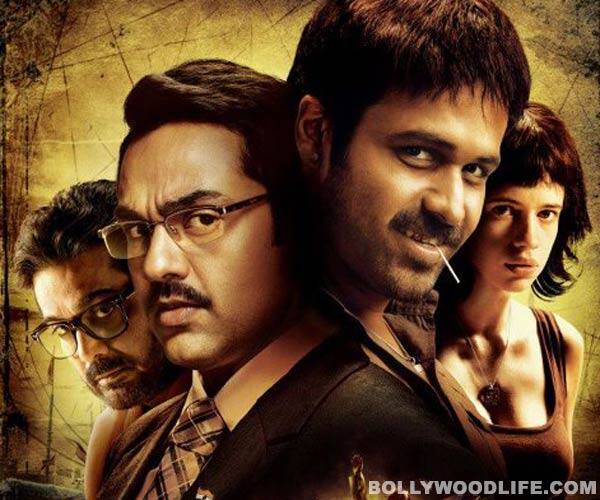 Dibakar Banerjee is an unhappy man because the powers-that-be are pulling strings to make his next film more commercial
While making films like Khosla Ka Ghosla, Oye Lucky! Lucky Oye! and LSD: Love, Sex Aur Dhokha, filmmaker Dibakar Banerjee didn't have to deal with the diktats of stakeholders. With Shanghai the status quo seems to have changed. Though he has had a free hand in all his films so far, he is being arm-twisted by the folks at T-Series into including stuff that he doesn't particularly like.
In a recent interview a baffled Dibakar said, "Yes, they are insisting on the inclusion of a song. But I won't call it Sufi. It's a romantic Sufiyana number for Emraan. They want to use the song to promote the film. They said that with the image of Emraan, this is the sort of music they wanted." We also heard that they are trying to tone down the grungy character essayed by Emraan Hashmi by bringing in a love angle and probably sneaking in a kissing scene as well.
At the trailer launch of Shanghai, Emraan was asked if he has kissed his co-star Kalki Koechlin in the film. An amused Emraan replied, "I can only do one thing with my mouth at any given point of time. I can either chew tobacco or kiss. Unfortunately, in this film, I am chewing tobacco all the time." This statement by the serial-kisser did bring the house down, but we hear that if the powers-that-be at T-series bully Dibakar enough, Emraan might have to spit out the tobacco for a kissing scene, after all.
Should every Emraan Hashmi film have a Sufi song and a kissing scene, irrespective of what the script demands? You tell us…
ALSO WATCH: SHANGHAI trailer: Emraan Hashmi and Abhay Deol in a never-seen-before avatar