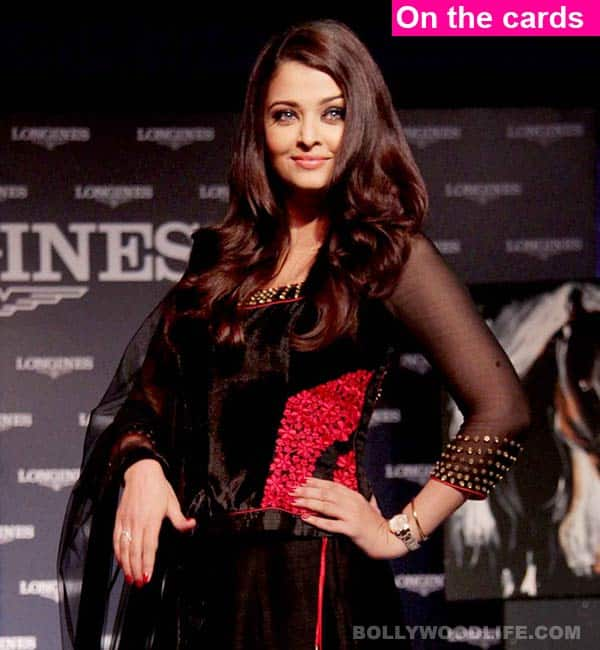 A big question mark looms around Aishwarya's comeback plans – Will she make a comeback? When will she make a comeback? Will she be successful? Shruti Chopra tells us what's on the cards for the Bachchan bahu…
An iconic beauty and a successful actor, Aishwarya Rai Bachchan has not taken on any new film projects over the last two years after the birth of daughter Aaradhya.The sense of expectations from fans and the media is quite apparent and justified, but the cards reveal a few interesting things.
The Four of Wands – a card that represents family unity is clubbed with a destructive card, the Three of Swords. This combination explains how Aishwarya's priority is and will be her family; work does not carry the same weightage. This isn't just an emotional decision but with the revelation of the Chariot cardit's very clear that practically Aishwarya feels far more comfortable and more productive by not jumping into films. She will take her time but it's from January to July 2014 where she will sign her first film. It's when she will feel most comfortable and also find a script that challenges her sensibilities. Aishwarya will not sign a film desiring a financially successful comeback, but it will be more to deliver and impactful performance. The Six of Cups suggests this is probably a character she has always desired to portray, but will she really receive success from it? The Fool, The Four and King of Pentacles show an ease in which money, fame, adulation being earned from this opportunity. She will be so surprised by the audiences and family response.
This one film will not mean that Aishwarya will get back into full fledged acting, instead she will become choosier and may have similar long gaps in signing projects. She'll be selective, but this time the reasons have been more clearly expressed by the Nine of Swords, which shows her to lack creative stimulation, she may just not feel so inclined to act on a regular basis. Her interests will diversify, she will look to head in house productions. The Strength card explains how her skills will be best used in the back-end. This will be certain successful endeavour.
So, Aishwarya Rai Bachchan is not limited to being just an actor, and the emphasis on her comeback should not hold so much importance, instead it will be work behind the scenes that will start a new creatively professional innings. Does this mean that Ash will turn a producer or a director in the coming days? We'll have to wait and watch!