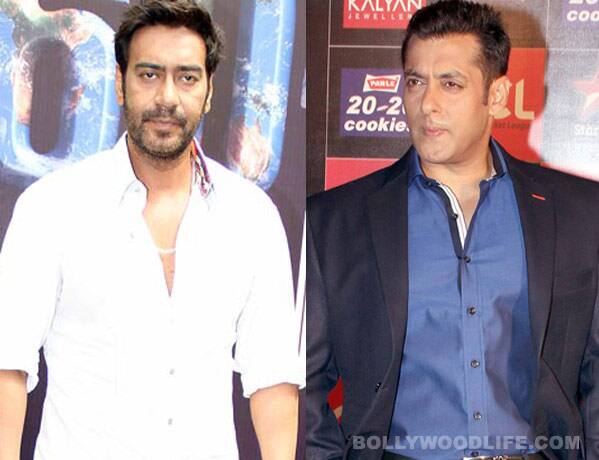 While buzz doing rounds suggests that the Barfi! star and the Lootera actor are contenders to replace the Jai Ho star as the host of Bigg Boss 8, here's one more name added to this growing list!
Will Ajay Devgn make a good replacement for the inimitable and entertaining Salman Khan as the host of Bigg Boss 8? Well, we've already come across a whole lot of names right from Priyanka Chopra to Hrithik Roshan, Ranbir Kapoor to Ranveer Singh. And now, it seems that the hunt for Sallu's replacement is still on. The Action Jackson actor was recently quizzed in an interview about hosting Bigg Boss season 8. And guess what AD himself felt that it would be tough to take the place of the most Dabangg host on telly land. Ajay said, "I really don't know. I cannot comment on that – may be I will or may be not. I am not sure. Salman does it so well… he is watchable. I don't know if I can pull it off like Salman. I have not seen all the episodes, but a little bit here and there."
Considering that Sallu has been a great friend of Devgn and even was accused of being biased towards his sister-in-law Tanishaa Mukherji, we aren't surprised that Ajay is a huge SK fan. However we totally agree with the actor when he says that Salman is irreplaceable and the most bindaas host on small screen. So would Ajay's solid yet calm personality be a welcome change in the Bigg Boss house?
BollywoodLifers, do you think Ajay should consider hosting Bigg Boss 8?