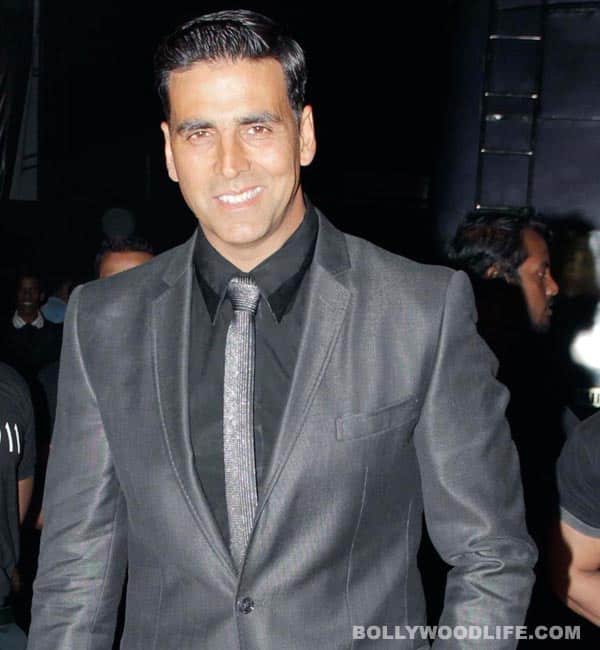 We hear that Sonakshi Sinha has joined the actor in Muscat for the shoot of their next film Once Upon A Time In Mumbaai 2. And she has carried with her two prints of Oh My God. Here's why…
It seems Akshay Kumar is in a mood to make the make the most of his position in Bollywood these days. And we say that 'coz the recent buzz is that after watching the film with two endings – which leading lady Sonakshi Sinha carried all the way to Muscat for him  – he will decide which one should be finally used by the director. Looks like Mr Kumar has deprived the director of OMG of being able to call the shots.
We also hear that Akki and Sonakshi are having the time of their lives shooting for OUATIM 2. And as B-town is going abuzz with romantic stories about Akshay and Sona, the Rowdy Rathore star is simply blaming the rumours on the awesome chemistry that he and Ms Sinha share.
The point still remains to be answered – will changing the ending of OMG be of any use? Well, we will decide that after watching the movie, of course!