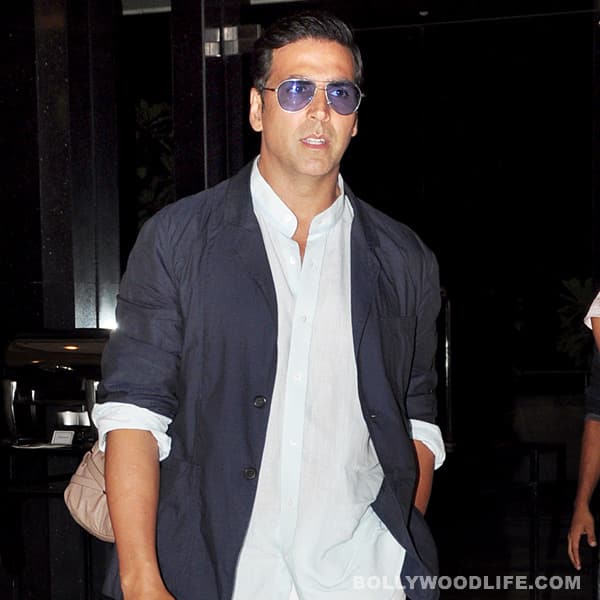 The director of Baat Ban Gayi is keen to have Akshay Kumar to play the lead in his biopic on the soldier who sacrificed his life in the Indo-Pak war
Shuja Ali is excited about his first movie Baat Bann Gayi, which will hit the screens on October 11. But the debutante director has a grand plan on his mind. Ali is keen to have Akshay Kumar in his next project. The director's next will be a biopic on Havaldar Abdul Hameed. Hameed was a soldier in the 4th Battalion, the Grenadiers of the Indian army, who died a martyr's death at 33. The man fought in the Khem Karan sector during the 1965 Indo-Pak war. Hamid went down fighting, taking two tanks with him, and was posthumously decorated with the Param Vir Chakra.
In his memory, a mausoleum was constructed at his grave by the 4th Grenadiers at Asal Uttar and each year a mela is held to mark the date of his martyrdom. A dispensary, library and school have been named after him in the village, and in his honour the Army Postal Service issued a special cover on September 10, 1979. A pictorial postage stamp was issued by the Indian Post on January 28, 2000 as part of a set of five postage stamps on gallantry award winners. The stamp had Abdul Hamid's bust on it along with an illustration of a jeep with recoilless rifle.
In Chetan Anand's 1988 TV serial, Param Vir Chakra, Naseeruddin Shah relived his story of courage under extreme stress. Shuja Ali has an A-list star in mind. "I want Akshay Kumar to play Abdul Hameed in my film. He suits the character fully and is one of the best action heroes we have today," says Ali.
We hope Akshay tried a different role after playing his usual Rowdy action dramas. What say BollywoodLifers?