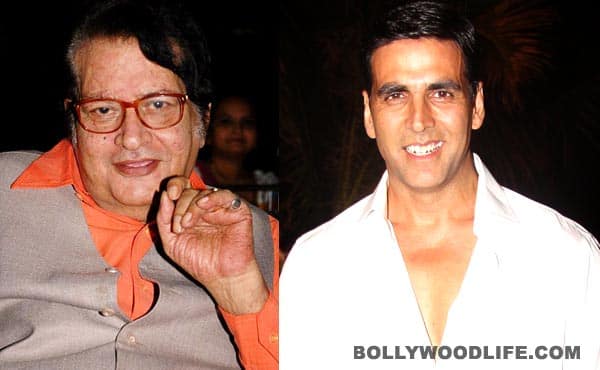 The veteran actor is all set to direct a film titled DNA Report. Manoj Kumar is keen to rope in Akshay Kumar for the thriller.Will the Khiladi Kumar show interest, or will he cite the usual excuse of date problems?
Manoj Kumar is back! After battling a severe back problem the veteran actor is in good shape now and wants to direct a new film. He's is even ready with a script which is tentatively called DNA Report. It's about how a man becomes the unwitting victim of a DNA test when he has never had any emotional or physical relationship with a woman.
Manoj Kumar boasts that it's a very expensive project and has zeroed in on an actor, but can't divulge the details yet. A little birdie tells us that Manoj has been waiting for Akshay Kumar to play the lead in his film. In his 2010 Namaste London Akshay explains to snobbish Englishmen that if they want to know what India is all about, they can buy a DVD of Manoj Kumar's Purab Aur Paschim. Is that the favourable connection, we wonder!
Now what sounds like a taunt has become a shower of praise for the yesteryear's superstar. Manoj Kumar believes that Akshay is likely to work in his directorial venture, but we have our legitimate doubts. Do you think Akki will find time in his busy personal and professional calendar to work in a film called DNA Report?