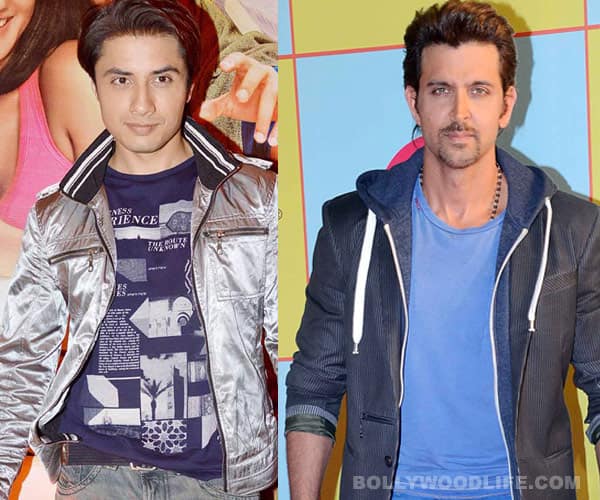 Last year, the Pakistani import was voted second sexiest man in Asia while Hrithik Roshan stood first. But will the result change this year? Maybe….
Ali Zafar could well win the title of 'sexiest man in Asia' and race ahead of Hrithik Roshan. We say so coz the singer-actor was trending on popular social networking site Twitter during the ongoing voting for the title of this year. We wouldn't mind if the Tere Bin Laden actor wins the coveted title coz he is one good looking guy, hai na? But it seems Mr Zafar doesn't think so and is puzzled by the sexy 'tag' given to him. In a recent interview, Ali said, "Well, it's great that I can be sexy without taking off my shirt and romancing only my wife. But honestly I'm still trying to figure out why people find me sexy."
And though there was a lot of hoopla around Ali Zafar trending on Twitter, it didn't make any difference to his wife. "It was a proud moment for my family when they found me trending on twitter. It didn't make much of a difference to my wife since she's always found me sexy," added the multi-talented lad from Pakistan. Aww that's cute, na?
Well, it doesn't matter now whether Ali wins the title or not coz he is the sexiest man for his wifey, right?