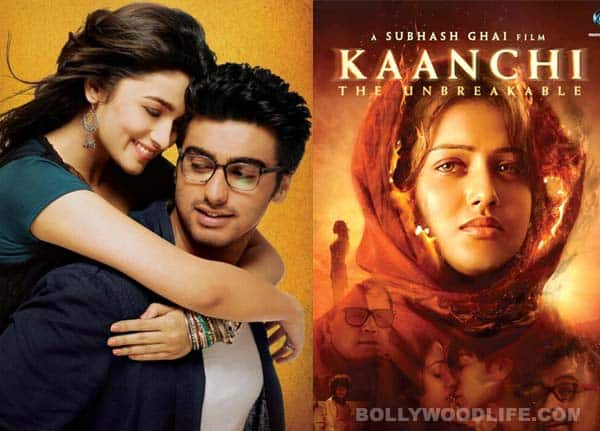 With the upcoming cricket fever and election season, the fate of films releasing during this two month period remains to be seen
Producers of big budget Bollywood films cursed when the Indian Premier League (IPL) was inaugurated in 2008, because it meant that audience eyeballs would be riveted on the nation's other favourite pastime, cricket, and a precious two months, or eight Fridays of release dates would be lost in an increasingly crowded calendar. Another section of the industry, those who make lower budget or edgier films without A-list stars, heaved a sign of relief. Here, magically, was a two-month window to release their films, the rationale being that those interested in such films wouldn't be enslaved to the lure of T-20 cricket anyway. Some stars, notably Akshay Kumar, bucked the trend and released films during the IPL with varying degrees of success.
In 2014, we are in year 7 of the IPL and this year we also have the added attraction of the big tamasha that are the Indian elections. Apart from the contesting of film personalities like Bappi Lahiri, Shatrughan Sinha, Gul Panag, Kirron Kher and many more, the pre-poll shenanigans of the various political parties make for great entertainment. Let us then take a look at some of the films that are releasing during the IPL, which begins April 16 with the clash of current champions, the Sachin Tendulkar mentored Mumbai Indians and Shahrukh Khan's Kolkata Knight Riders, and the elections that begin April 17.
April 18 sees 2 States, with rising stars Arjun Kapoor and Alia Bhatt, get a solo release with no competition. It remains to be seen if the stars are popular enough to get past the twin threats of the IPL and the elections at the box office.
In sharp contrast, April 25 has six films jostling for space. The performance of Subhash Ghai's comeback vehicle Kaanchi with a lead pair of newcomers and a supporting cast of veterans will determine whether the once revered hit-maker is past his prime or not. Bejoy Nambiar's delightfully titled Kuku Mathur Ki Jhand Ho Gayi also stars newcomers; Actor Vijay Raaz's directorial debut Kya Dilli Kya Lahore is bound to be idiosyncratic; Samrat & Co, a desperate attempt by Rajeev Khandelwal to resuscitate his flagging career already looks like a pale imitation of Sherlock/Elementary; and whether the public will shell out hard cash to watch a goat named Shahrukh in Yeh Hai Bakrapur is debatable. The film that will probably carry the week is Revolver Rani, already carrying tremendous buzz and a winning performance from the current Queen of Bollywood, Kangana Ranaut.
May 1 has a leaner five films releasing of which Koyelaanchal and Kahin Hai Mera Pyar look to be DOA. The clash between Rekha's comeback vehicle Super Nani, the porn-centric Mastram and the youth-centric Purani Jeans will be interesting to watch.
On May 9, Amole Gupte's tiny children's film Hawa Hawaii will take on Yash Raj Films' mighty Dawat-E –Ishq, starring Aditya Roy Kapur and Parineeti Chopra.
Interestingly, on May 16, Tiger Shroff's launch vehicle Heropanti gets a solo release with no competition whatsoever. Perhaps it is because of the respect that his dad Jackie Shroff enjoys in the industry.