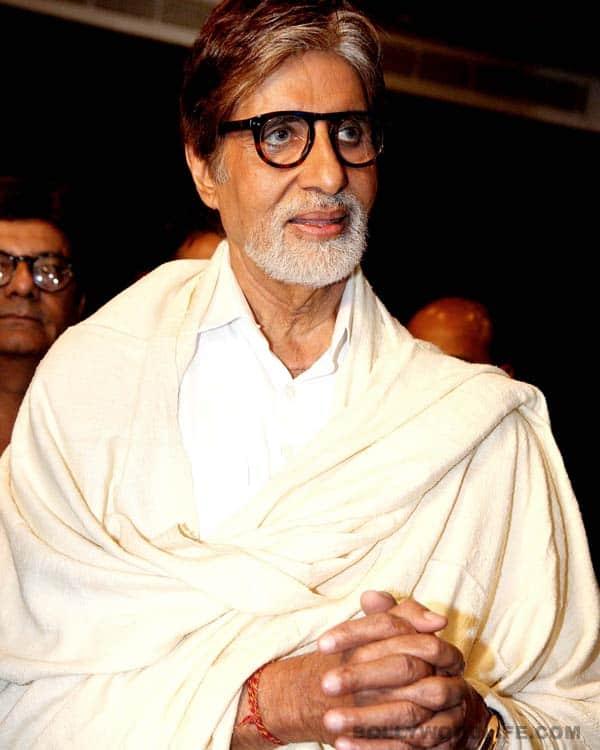 The superstar will be seen portraying himself in an upcoming film, where he helps a struggling writer fight for his rights
Amitabh Bachchan will be seen portraying himself once again onscreen. The last time he portrayed himself was in Anurag Kashyap's segment of Bombay Talkies, where the story revolved beautifully around a father's dream to have a bite of the same murabba which Amitabh Bachchan has had. In Ghumketu, he comes to the rescue of a struggling scriptwriter. The story is a satirical take on a writer's struggle to make a mark in the industry.
The film, which is being directed by ad filmmaker Pushpendra Misra, has extended cameos by Anurag Kashyap and Senior Bachchan. Portrayed by Nawazuddin Siddhiqui, the struggling film writer's script is plagiarized and made into a film, by another filmmaker. That's when he knocks on Bachchan's doors for help, who in turn shows his humane nature and comes to his aid. The film is scheduled to release next year.
Although it's a completely different ballgame portraying one self, Amitabh Bachchan has always played all his characters with full aplomb. We are sure that he will do justice to his extended cameo, just as he does with all other roles. Haina, BollywoodLifers?