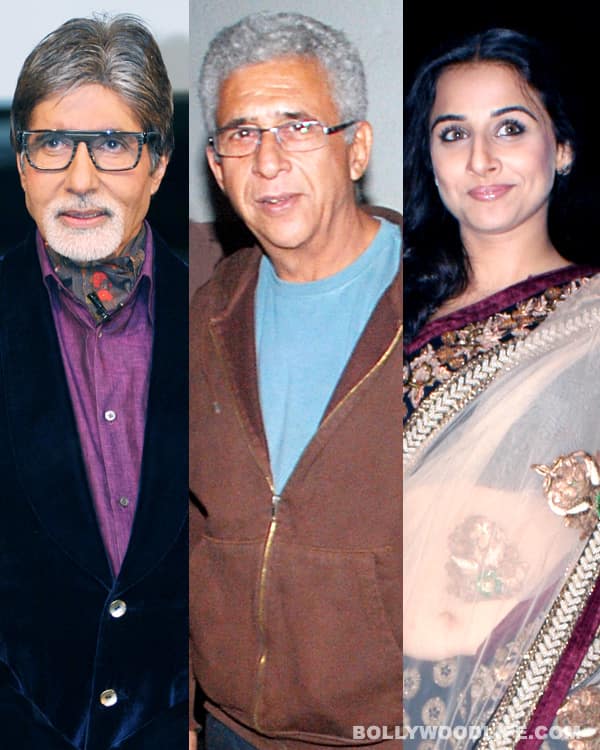 The Kahaani director is busy writing his next revenge drama
After the super success of his Vidya Balan-starrer, Sujoy Ghosh has become the toast of B-town. Speculations about his next film had begun a few weeks ago and buzz was that he was making a sequel to Kahaani. Sujoy had made it very clear that Vidya Balan and Amitabh Bachchan would be a part of his latest outing, but things weren't pretty clear back then.
Apparently, Sujoy now has a clearer picture about his next. He posted an update on Twitter, "The script that i'm writing for sir is called BADLA, which, if i write well, will have sir and naseer ji & the balan. all depends on script." He added, "the tagline of BADLA was.. only god forgives.. but now i can't use it anymore 🙁 theres a movie announced with the same name 🙁 dil tootis. and finally.. BADLA is not the sequel to Kahaani. thats another story altogether. I hope this helps in bringing down the telephone bill."
Wethinks the name Badla is very retro, and we hope that it is just a working title. Nevertheless, we are eagerly waiting to see what this promising filmmaker has in store for the fans of Big B and the 'Ooh la la' babe!
ALSO READ: IIFA Awards 2012: Ranbir Kapoor and Vidya Balan rule!