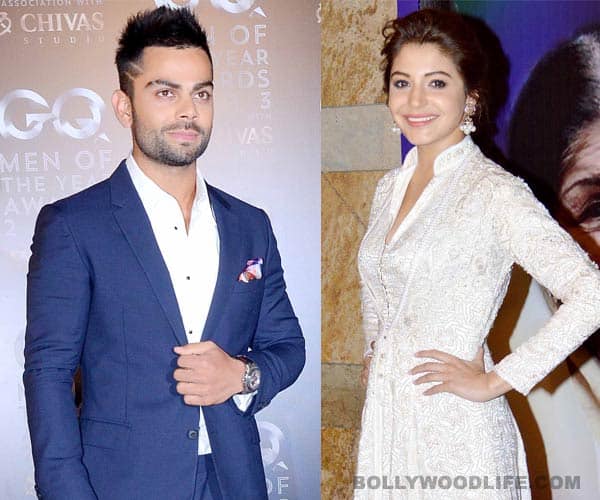 The Jab Tak Hai Jaan babe turns 26 today
Anushka Sharma will blow 26 candles on her birthday cake today. So on this occasion we thought of asking Astro Numerologist Bhavikk Sangghvi about what does the future hold for this leggy lass.
"Her last film may not have worked at the box office, but she generated a 'bijlee' with her performance, no doubt!.Anushka was born on 1stMay 1988 which makes her a Number 1 (Sun) person in numerology. Like all Taureans, she is ruled by Number 6 (Venus) while her destiny number adds up to Number 5 (Mercury)" explains Bhavikk.
"Being ruled primarily by Number 1 – the most powerful number, she debuted opposite none other than Shahrukh Khan in a Yashraj production being directedby Aditya Chopra. It can't get bigger than this !. She was launched in a way which others can only dream of. Her flawless beauty and complexion is thanks to Venus, which brings a glow on her face as she looks so fresh all the time. The mercurial effect makers her talkative and communicative in such a friendly way that she can connect with people very easily" describes Bhavikk.
He further adds, "Anushka will now be entering the 27th year of her life which indicates a decent phase ahead of her. Ms Sharma's work in all her forthcoming releasesstarting with her home production 'NH10','P.K.'and 'Bombay Velvet'will come in for much praise and even the films will be appreciated – both critically as well as commercially especially the last two".
"Even on the personal front, her equation with alleged star cricketer boyfriend Virat Kohli (5th November 1988) is a good one; although she is advised to consolidate her status only next year". "Wearing a red coral made in gold on herring finger on a Tuesday morning (one hour after sunrise)will stop delays in her life (whatsoever) and ensure continued good health and high energy levels" advices Bhavikk before signing off.