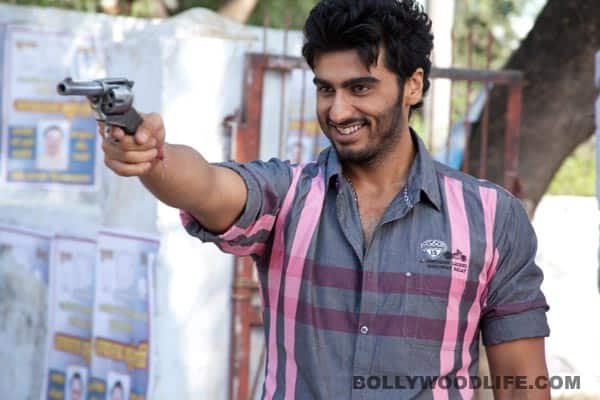 Boney Kapoor's son, Arjun is getting a good response from the audience for his debut film, Ishaqzaade. Our Tarot card reader finds out if he will do well in the coming years
It will be important to not only see how well Arjun Kapoor fares in the future, but also to find out what is going on behind the scenes – in his mind – with his family support and how his fans will be towards him
Arjun Kapoor is ruled by the element of Water and is represented by the Knight of Cups, therefore he will be emotional and look to be protective of his personal life. Numerologically, he has what it takes to become a successful actor and to be creatively experimental. He's not your regular actor from a filmy family. Instead, he's an introvert, who like the High Priestess is just beginning to scratch the surface of the potential he has. He won't be able to force performances out of himself since he is an instinctive actor. He is looking to nurture these abilities and allow his work to flow naturally.
The Five of Pentacles does reflect a period of struggle as he tries to get a hold on his career. He, like the Seven of Cups does carry confusions of the direction he's heading in, more so because he's unsure of how to deal with the possibilities that will open up. The next one year reinforces this confusion and it might turn out to be a learning curve for him.
Like the command of the Emperor and balance of the Hierophant, he will have a fine blend of intelligence and talent, allowing the course of his upcoming films to shape his acting career. He sees himself as a stable person – young and fresh. He will look to his family for advice and will find them to be like the Knight of Wands – aggressive, active and highly involved in supporting his decision making. They won't shy away from telling him that he is making the wrong decision.
Arjun will be a commercially successful actor, which is quite evident from the victorious card of the Six of Wands. He will receive accolades and great rewards for the quality of his work. Another mark of success are fans. His fan following will initially be quite slow to grow, but with what he has to offer, there is nothing stopping the growth of his fan base. They will shower him with love and loyalty.
Arjun Kapoor is here to stay, here to be respected for the quality of his work and loved for his work ethic. He is like the Justice card; trying to create balance between his thoughts, feelings and practical decision making, which he will manage to achieve.
Learn more about our Tarot reader Shruti Chopra
ALSO READ:
Will Aamir Khan's 'Satyamev Jayate' be a success?