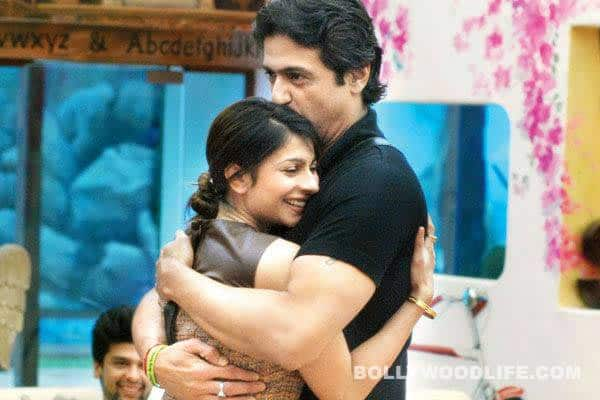 The two lovebirds from Bigg Boss 7 are planning to spend February 14 together on a beach abroad
Tanishaa Mukherji and Armaan Kohli's proximity towards each other in Bigg Boss 7 had become the hot topic of discussion. The two were often seen hugging, cuddling and kissing each other while they were inside the glass walled house, but they never really confessed about their feelings to each other, at least not in a direct manner.
However post Bigg Boss 7, TanMan (that's what their fans call them) were spotted together on multiple occasions. The two lovebirds not only ushered into the New Year together in Goa, but recently they were spotted dining together with fellow contestant Sangram Singh and his beau Payal Rohatgi.
Reportedly, the two have been spending a lot of quality time together in Armaan's love pad in Mumbai. And now if the recent reports are anything to go by then these two Bollywood's forgotten actors are planning a holiday together on Valentine's Day. Now this is something, isn't it?
"Tanishaa loves spending time with Armaan at his home. Though they are yet to finalise the destination, they will spend February 14 on a beach abroad", a source was quoted by a daily.
So did Tanishaa tell lies when the media asked about her Valentine's Day plans after she came out of the house? Well, we guess so.
Anyway, Armaan and Tanishaa seem to be going strong. We are waiting for the day when the couple will make it official. What say peeps?