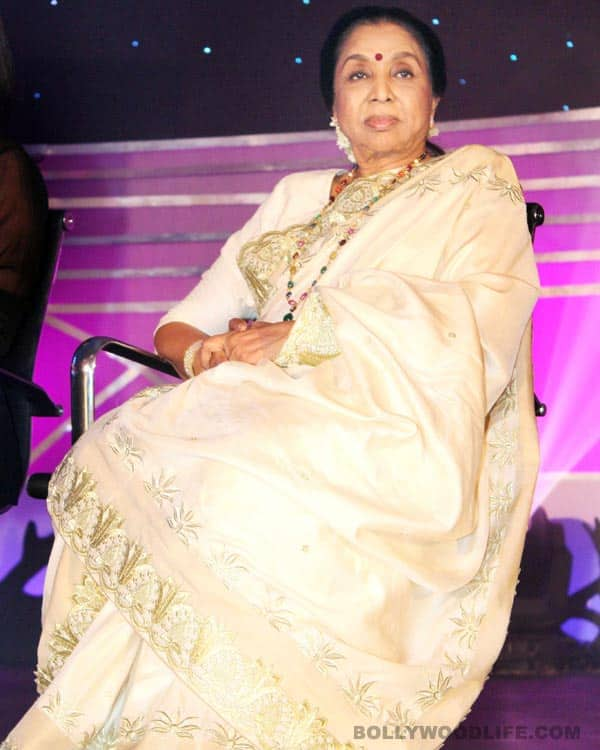 And we wonder about this, since she has been asked to do so by Raj Thackeray's Maharashtrian Navnirman Sena (MNS). Here's why
We look forward to judge sahiba Asha Bhosle's comments on every episode of Indian Idol 6, because she's one woman who can feel the pulse of music perfectly. And looks like Asha tai is now hooked to her role as judge of singing reality shows.
So while the sixth season of Indian Idol is nearing its end, Ashaji is all set to hop on to the next production – Sur Kshetra on Colors. She will be sharing the judge's panel with Runa Laila from Pakistan. Why? Because this time it's a battle of surs between Indian and Pakistani singers. Whoa! Now doesn't that remind you of a show on NDTV Goodtimes called NDTV Foodistan: India Vs Pakistan Food Fight?
While on the one hand Asha Bhosle was happy to be judging yet another reality show, on the other, Raj Thackeray was sitting there with a frown on his face because – no points for guessing this – the show included Pakistani nationals, those people from across the border that he for some reason considers bad 'uns. Uh-ho! Such truce topics really do not go down well with MNS, right?
So just to voice their protest, the folks from the MNS have requested the makers – TV channels Sahara One and Colors – to refrain from airing the show. They have even sent a letter to Asha tai requesting her to avoid participating in the show.
Do you know how Ashaji responded? "I am a proud Maharashtrian and I really love Raj Thackeray. I also know that he too loves me and listens to my songs at home. However, I am no politician, I am just a singer and a family person. Between my music and family, I don't have the time for all this. Only humans have the ability to respect other humans." Well said, tai.
But even as we hope that the matter is resolved quickly so that we can watch Himesh Reshammiya and Atif Aslam's teams batting it out musically, a nagging doubt lingers – will MNS succeed in preventing Sur Kshetra from going on air on Colors and Sahara One?