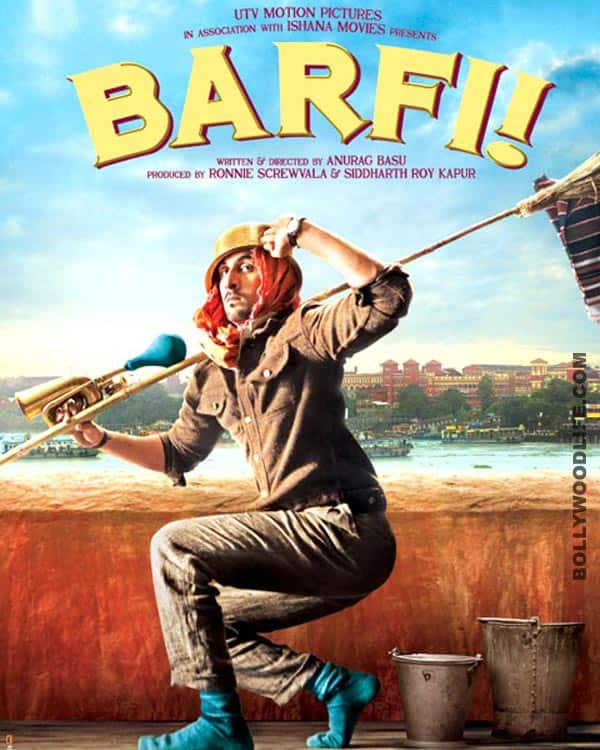 We all squealed with delight when the Ranbir Kapoor-Priyanka Chopra-Ileana D'Cruz starrer qualified for the Oscars. But do you wanna know what will it's fate be? Here's what the cards have to say about it
Will Barfi! be nominated in the best film category? If nominated, will it win? Was there another deserving film? Would Vicky Donor have been a better choice? Will there be anymore controversies surrounding the choice of Barfi!? What do the cards say about all of this.
The positivity of the Sun and Queen of Wands certainly revolves around Barfi! Yet it's not as plain and simple as that. The negativity comes in through the Five of Pentacles and Ten of Swords, which very obviously explain the lack of proper attention and push required for this film. The people involved in doing so will be complacent, despite a very strong opportunity for Barfi! to make it through to the nominations. There are many finer points which will need to be addressed very quickly. The Eight and Five of Wands reaffirm the strong competition that will be present and an uphill battle which the Barfi! promoters will struggle to deal with – they will learn as they go along, which hopefully will not be too late for the film to get through. Overall the film does have strong chances of nomination, but do these chances continue through to the final stages of winning the Oscar?
As forecasted on 3rd March 2012 in this very column, India does have great chances, but not until 2014 and 2015. Barfi! Will get far ahead, but with the negativity of the Tower card, it is more likely for another foreign film to sneak past and elude us of this Oscar winning opportunity.
The cards clearly indicate that despite the controversies surround Barfi! and with all the discussion of choosing Barfi! instead of another film, the Nine of Swords explains that any other film would not be as well appreciated as this current choice. With the Ten of Swords and Page of Cups, it is revealed that Vicky Donor too would not have met the desired level of success at the Oscars.
More importantly, Barfi! will set up a respectable standard of film making and be appreciated for its' quality. The Ten of Cups displays the command, level of acting and the team work gone into making this film – this feeling will be evident on this international level. A window of opportunity for the actors will open up, allowing further international projects to be collaborated with Indian makers.
Although Barfi! may not win, but a lot of positives can be drawn from this experience. There will only be further growth for all those involved.
Learn more about our Tarot reader Shruti Chopra
ALSO READ:
Kareena Kapoor and Priyanka Chopra: B-town's big cats to star in a film together?