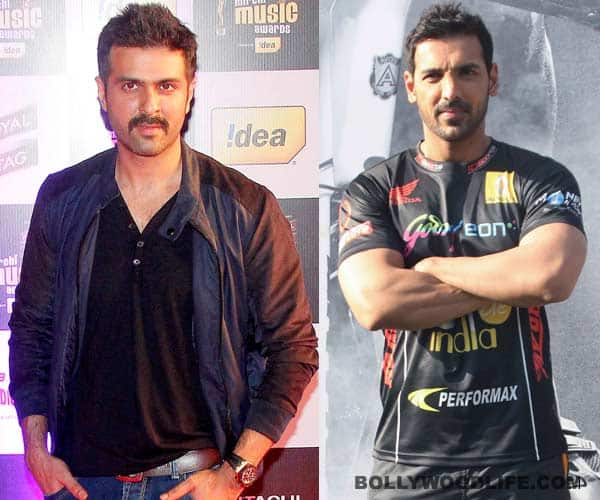 Bipasha and Harman have finally opened up about their relationship and here's what the Dishkiyaoon actor has to say about John
Ex-flames Bipasha Basu and John Abraham were known for their sizzling chemistry, onscreen as well as off-screen. When the duo parted ways, everyone was shocked. And while ex-lovers Deepika Padukone and Ranbir Kapoor shared screen space in a film last year, it seems a far-fetched possibility than John and Bips will ever come together for a movie. However, we hear that Bipasha's current boyfriend Harman Baweja wouldn't mind acting together with her ex, John. On being asked about this, he told a popular daily, "Why not! But I'll have to hit the gym doubly hard to match John's fitness." Well, good sense of humour, we must say!
Harman has already worked out really hard for his sexy bod in Dishkiyaoon, hai na? We wonder if fitness freak Bipasha has helped him attain that… Anyways, if John and Harman ever sign a film together, they'd certainly set the screen ablaze (not with their acting skills but with their dole shole, of course). What say, BollywoodLifers?