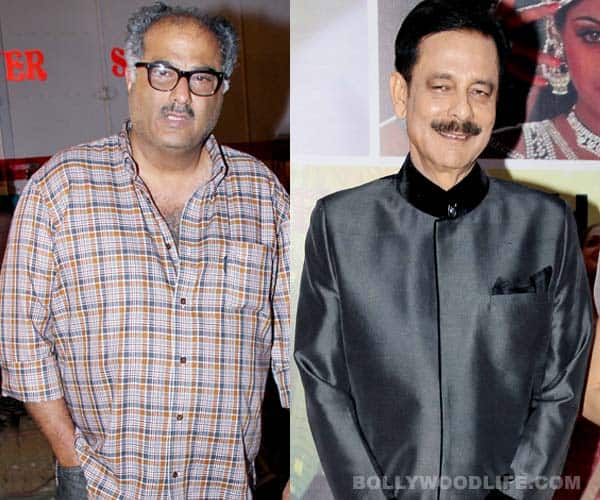 Sridevi's husband is under new financial troubles and it seems that the financial strain will result in his properties being taken away. Read on to know the full story…
Sahara owner, Subrata Roy, has no other option other than taking over Boney Kapoor's properties, which he mortgaged while borrowing Rs 85 crore from Sahara Motion Pictures. According to the grapevine, the movie producer is facing a new economic crunch.
We all know that, in January 2013, Sandeep Bhargava replaced Boney Kapoor as CEO of Sahara Motion Pictures but apparently there is a bigger picture to the story. If rumours are to be believed, the eldest Kapoor had taken about Rs 85 crore from Sahara and mortgaged his property for the same. The amount rose to this figure slowly and steadily, since the time he was making No Entry.
Now, Sahara is under financial pressure and the company needs to pay SEBI loan. Thus, the Sahara chief has decided that they would mortgage Boney Kapoor's property to the government, as the company has waited long enough for Boney to return the amount that he owed. Subhrata Roy personally called Boney and informed about this unfortunate step that he had to take.
The Kapoor and the Roy families have been very close since a long time, but it seems the friendship has dried down owing to professionally unethical behaviour from the Senior Kapoor… Sad, no?