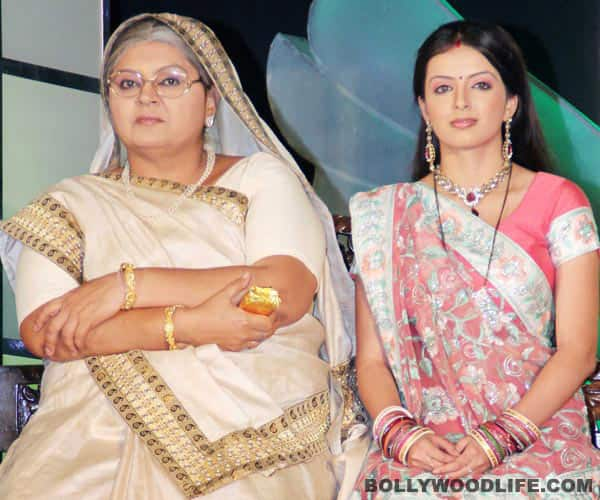 When the show took off on Sony Entertainment Television we wondered why anyone would want to marry off their bahu (daughter-in-law). And looks like the makers couldn't come up with a suitable answer to that one…
Byaah Hamari Bahu Ka was first aired on Sony Entertainment Television on the evening of May 28, 2012. And merely six months down the line the makers have given up hope of trying to answer the questions about the bahu they were trying to get rid of. Why would anyone want to marry off their daughter-in-law?
And the fault here might lie in the way the story has been stretched till nothing but a few shreds of sanity remained. And guess what, as if that wasn't enough, through those gaping holes popped in characters that weren't meaningful enough to hold the viewers' attention. Remember the last one – Tulja Bai (Prateeksha Lonekar), an elderly lady in navvari (nine-yard saree) who was the bhai…or behen that people feared? Sigh! While she did often add comic relief if you were desperate for it, the randomness of her being most probably put off the meagre audience the show could boast of, or so we think. That apart, we hear that the serial was pre-planned to last only six months, or so the makers say; but then, don't they all, more so when a soap does not lather up any suds?
Now birdies chirp that the show-makers, who were till now hanging on to the last rays of hope, have finally decided to let go. Thank God for that, we say. And agreeing with our sentiment is none other than Tulja Bai herself who says, "It's always better to end something even before audiences want it to close."
So when does the ordeal finally end? If ecstatic birdies are to be believed, D-day is November 23. Wanna gear up for some party, readers? Well, we so feel like it. Ciao!