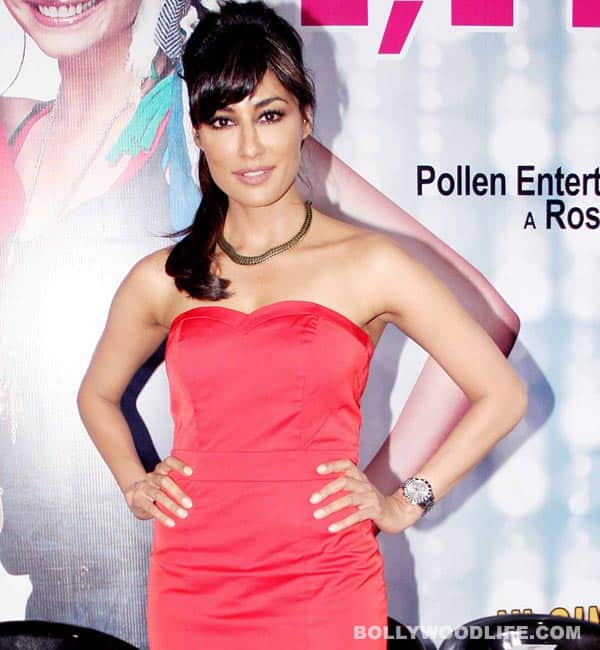 The babe recently revealed in an interview that she is taking Kathak and Urdu classes for her next movie role
Chitrangda Singh is known for making tall claims, but not living up to them. She is famous for conjuring up an image in front us in which we imagine her doing things that extremely talented people do, but when the film that she touts releases, it all turns out to be one big phusss…. with not a trace of the promises she made looking at us eye to eye, her voice brimming with confidence and surety. Remember how, for instance, during the promotions of Desi Boyz, the babe ranted on about how she had to go through gruelling Salsa sessions that exhausted her to the core, blah, blah! Well, it didn't take much time for the cat to spring out of that bag, and stalk away giving Ms Singh a snort of derision. She had a tiny two-second swirling step with Akshay Kumar in the whole film. Now does that give you those tummy aching, uncontrollable giggles? Hell, yeah, it did to us!
So as Ms Singh proudly claims that she is taking Kathak lessons for her next film, we have to copy that cat and do our own very refined version of the snort. It is obviously not a cup of anyone's tea when all someone does is create noise with fake – misguided? – statements and not particularly with her dancing skills. After all, we really think the duration of this so-called Kathak sequence won't be more than two seconds…okay, three. Maybe a li'l eyebrow movement, a quick stomping of the foot, and she is done.
Or are you gonna surprise us, Ms Singh? We wait and watch….