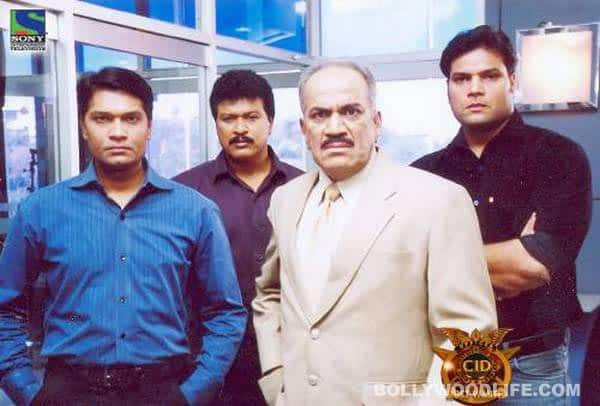 A catastrophe of sorts hit the show on Sony Entertainment Television and its makers when Shivaji Satam declared that he wanted to move on
CID, the occasionally-comic detective series on Sony Entertainment Television, has broken many records thanks to dialogue like: "Yahan pe toh laash hai!" or "Daya! Tod do yeh darwaza!" or "Kuch toh gadbad hai" all mouthed to perfection by ACP Pradyuman aka Shivaji Satam. The forceful creation of suspense and sensation led to the making of umpteen jokes that have gone viral on almost all modes of communication and promised many moments of pure entertainment.
But for not much longer, folks, 'coz the man who has been responsible for saying those lines with a deadly serious frown on his face wants to move on. "He (Satam) is my friend and I can't imagine the show without him," producer BP Singh said in an interview. We share that sentiment, sir.
But what about Shivaji, what does he think? "That show has been a part of my life. But even if I leave, what's the big deal?" SS said while remaining elusive about the real 'gadbad' here. And what's the big deal…did he ask? Probably Daya, who won't know which door to break without ACP's instruction, might know.
On a serious note, Shivaji is the face of CID, the central character. And even though birdies chirp that the makers of CID are getting Plan B ready for this one, perhaps taking into a younger generation mode, we can't imagine watching this show sans Pradyuman. To make things more interesting, the TV series will not be seen in Bengali as well, with a new set of characters and stories with a typical Bengali flavour, as CID Kolkata Bureau, to start on Sony 'Aath', November 12.
So do you think the show should, or will go on in its Hindi avatar? Tell us, CID fans: Will you watch the CID series that has no ACP Pradyuman in it?