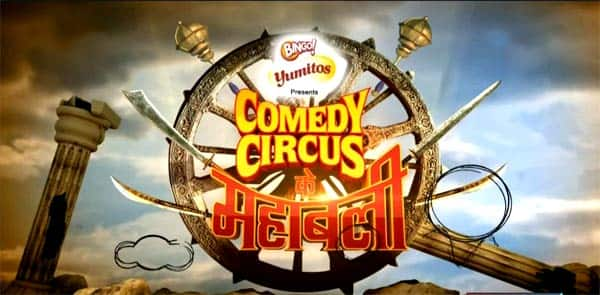 The seven-year running show has finally shut shop
Recent rumours suggest that Sony TV's popular show, Comedy Circus Ke Mahabali is finally getting affected by Kapil Sharma's Comedy Nights with Kapil's soaring popularity.
Last week the creatives of the show decided to end Comedy Circus Ke Mahabali due to low TRPs. Several actors on the show were told that the standup comic show will return after two months in a new avatar. What we found strange was that the decision was made very suddenly without any prior warning. More to that, the Comedy Circus sets have already been dismantled – which is a clear indication that the show has ended.
RJ Mantra and Krushna Abhishek, who have been part of Comedy Circus since ages, were waiting for a call for the shoot when they were told that the makers are pulling the plug. The actors told media that they've been told that the show will return after two months. Somehow, we find that a little difficult to digest. They already have a bank of episodes which will last the month and then a new show will probably take over the time slot.
Why we believe that Sony TV will not come back with another season of Comedy Circus is mainly 'coz the numbers are not too supportive of the idea. The channel has been getting the lowest numbers amongst the Hindi GECs. In addition to that, Comedy Circus, which used to be the ideal comedy show, has not doing remotely good to as what CNWK or Mad in India is doing. Guess the makers truly have no option. What do you think BollywoodLifers, will Comedy Circus make a comeback?