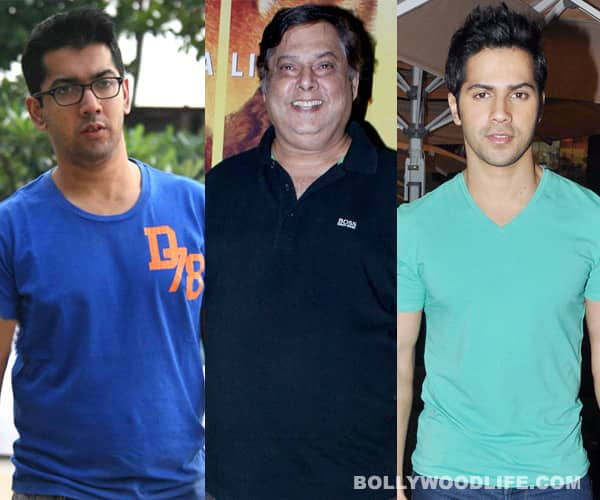 What will the fate of Chashme Baddoor be? Will David Dhawan's health cause further problems? Is Varun Dhawan single? Will the Dhawans come together and produce some great cinema? Tarot tells us…
David Dhawan's Chashme Baddoor will have a fair opening at the box office, with its collections picking up to make it a successful film. The Eight of Cups and the Nine of Swords does show some disappointment in certain parts of the film, but these will be overlooked by the audiences. They will enjoy the various elements brought in to make it different from the original. It will certainly be a satisfactory result for David Dhawan, especially as 2013 marks a transitional year where new ideas will fuel bigger successes. 2014 will see things come together positively, especially as his diabetes and overall health will be better by then, but the cards do warn of tougher health periods in 2013.
Tarot tip: It will be important for David Dhawan to become more organised in the months ahead as the Seven of Cups and Eight of Wands warn of confusion and time mismanagement.
Director David Dhawan's older son, Rohit Dhawan is in the right phase to reach great successes. After Desi Boyz, Rohit's next venture will be a high grosser – in fact the Six and Seven of Wands reinforce his ability to channelise his energies and demand the highest quality from himself. He will be meticulous and very courageous with his script ideas.
Tarot tip: With the appearance of the Five of Pentacles, it is important for Rohit to not let the opinion of others compel him to change his ideas, especially as these ideas will advance his career, giving him personal and professional satisfaction.
Varun Dhawan carries nervous energy – the Seven of Swords shows that he is surrounded by many work opportunities but finds himself unable to figure out his career path. He will need to let go of his fears and be more firm with his decision making. This phase will last till September 2013, after which he will loosen up and bask in the glory of having taken on such lucrative projects. Despite some delays, the Sun and Chariot card re-emphasise this success coming through into Ekta Kapoor's Mein Tera Hero, in which he will deliver a commanding performance.
Tarot tip: The Five and Six of Swords do not show a harmonious love life, therefore the cards advise him to refrain from getting too emotionally involved for the next 10-12 months.
David Dhawan and his sons will need to think about working together very soon, since November 2013 is looking like a great time for them to come together. Their ideas will go through numerous changes but with eventual rewards. The Death and Sun card promise acclaim and immense family joy.