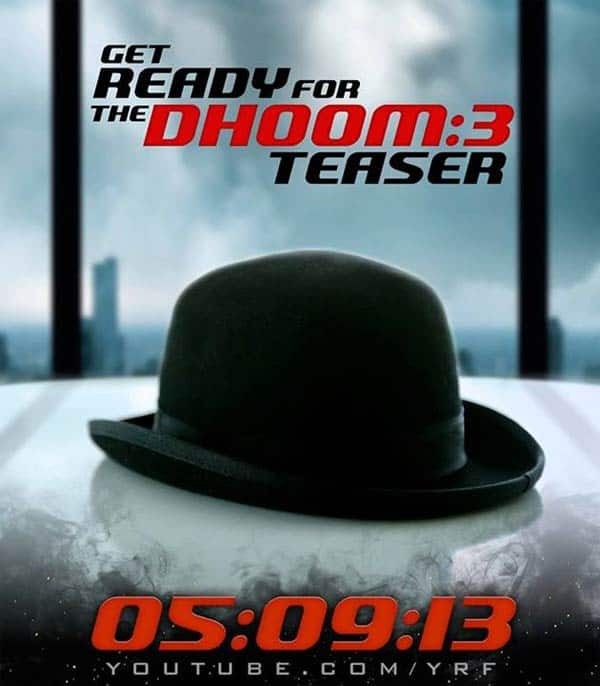 The teaser of Yash Raj Films' action flick starring Aamir Khan and Katrina Kaif will release tomorrow. We wonder if we'll catch a glimpse of Katrina and Abhishek Bachchan, who were missing from the motion poster
A few weeks back the motion poster of Dhoom:3 was released, which gave a glimpse of Chicago (where the flick is shot) with Aamir Khan's bare back in the foreground. However, we have to admit that it was not exciting enough and failed to live up to our expectations.
Now the makers of the much awaited action flick starring Aamir Khan, Katrina Kaif, Abhhishek Bachchan and Uday Chopra have released two new posters which say 'Get ready for the Dhoom:3 teaser 05.09.13'. One image shows Aamir's hat and the other shows Chicago's skyline.
It clearly means that the teaser of Dhoom:3 will be out tomorrow, September 5. But we wonder if it will manage to grab some eyeballs or just fall flat like the motion poster did. Moreover we hope the teaser features Katrina, considering she has been out of action for almost a year now and her fans are eagerly waiting to see she has in store!
Dhoom:3 releases on Christmas this year.