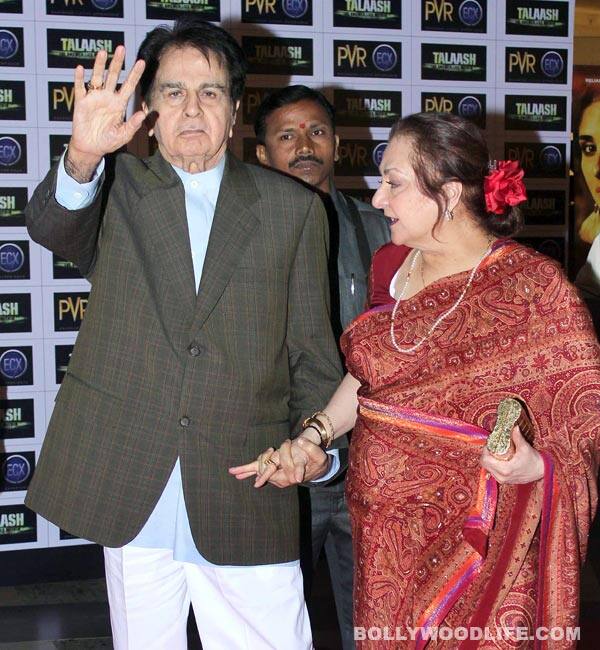 The Cultural Heritage Council (CHC) of Pakistan has proposed the idea of preserving the Saudagar actor's ancestral Peshawar home along with B-town superstars – Raj Kapoor and Shahrukh Khan
To honour the tragedy king of Indian cinema, Dilip Kumar, the Cultural Heritage Council of Pakistan invited prominent personalities including film celebrities, journalists, lawyers, and his fans in December last year to announce that Dilip saab's Peshawar home will be preserved as a national heritage. The CHC office-bearers said that the function was aimed at cementing the ties between the two neighbouring countries and strengthening the feelings of brotherhood. However, the tiff between people who laid claim to the superstar's home, including some of the actor's relatives delayed the process.
The latest we hear is that the party authorities ruling Pakistan's Khyber-Pakhtunkhwa province sought fresh proposals for preserving the ancestral home of the Mughal-E-Azam actor, rekindling hope that superstar's home would be declared a national heritage site. The provincial parliamentary secretary for culture, Arif Yusaf visited Kumar's home recently arranged by CHC. Yusaf also sought CHC's help to identify ways to give the building the status of a "protected national monument" under relevant laws.
"With minor conservation work, it could be restored and turned into a living museum dedicated to all cinema artistes who originally belonged to Peshawar," Yusaf said while taking to a news agency. "The homes of Raj Kapoor, Dilip Kumar and Shahrukh Khan in the city deserve to be conserved. I will also personally take up the matter with the Chief Minister and the Culture Minister," he added.
Dilip Kumar was discharged from Lilavati hospital two weeks back after he suffered a heart-attack.