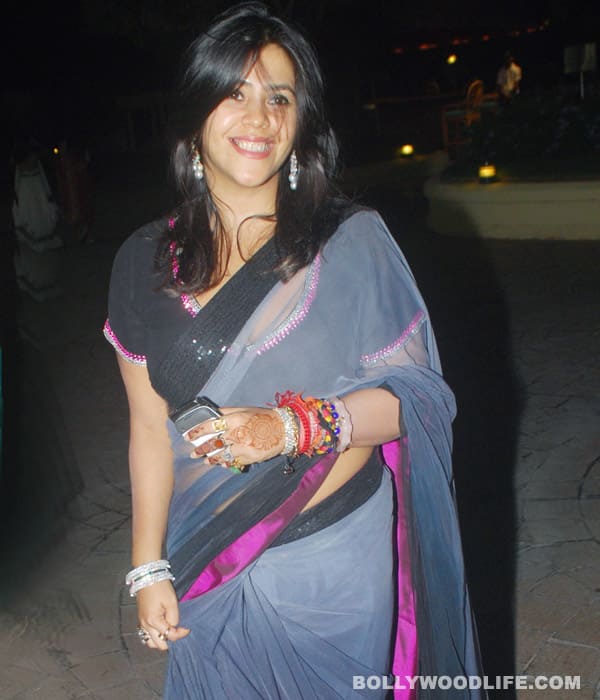 So what next – Kyaa Super Duper Kool Hain Hum? Probably…if we know the lady who helms Balaji Motion Pictures!
The makers of Kyaa Super Kool Hain Hum are very happy with the response to their movie, which has collected almost Rs 29 crore by the fifth day of its release. Talking about it, elated director Sachin Yardi said at a press conference, "Yes, we'll try to do a sequel to the film."
But didn't the movie attract a lot of negative comments from the critics? "Critics were so vocal about how much they hated the film. We'll change next time," Ekta said. Ahem ahem. But what about all those who were offended by the nasty jokes cracked at their expense? "I never took off on any one person. The jokes were supposed to be on movies. I want to say sorry to everyone who thinks that they have been made fun of by us," Ekta clarified.
After listening to the makers of KSKHH gush about their movie, it's amply clear that yet another sequel might be on their to-do list soon. But, hello, do we wanna watch it?
Dear Ekta, you've bored us enough with a sequel that had precious little in its storyline and one that dragged on and on with an overdose of sad jokes with double meanings. And so we keep our fingers crossed that you drop the idea of making Kyaa Super Duper Kool Hain Hum…or whatever you plan to call the third installment, pronto!
– With inputs from IANS
ALSO READ:
'Kyaa Super Kool Hain Hum' movie review: So not 'cool'!