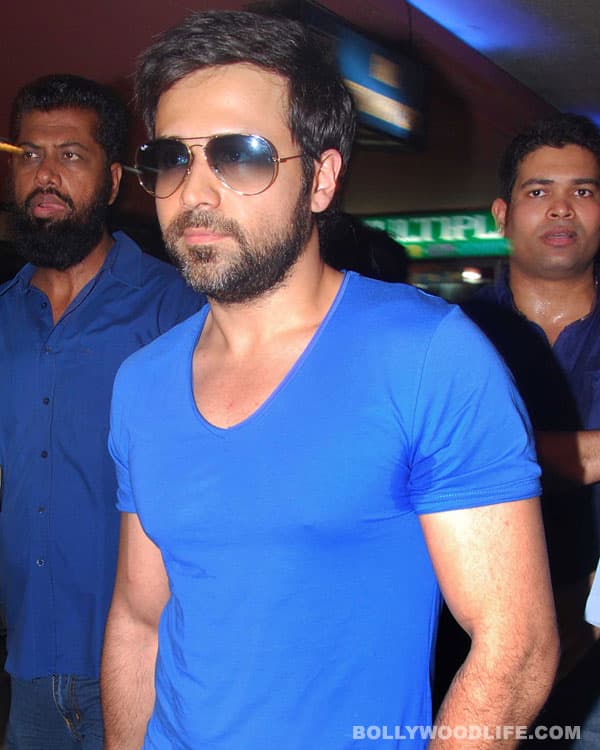 Our tarot card reader tells us what makes the Shanghai actor tick, and finds out whether he'll deliver a blockbuster anytime soon
Emraan Hashmi is an interesting person, especially since he has gone through major career growth over the years. To understand how his career is shaping up and the opportunities in the future, we will need to look at how he is chalking out his career path, how does the film fraternity see him, and what the future holds for him.
So what makes Emraan tick? The answers are quite interesting. There's an odd combination of the High Priestess, the Sun and the Nine of Wands. These reflect upon his immense hidden potential, which he is well aware of, yet he internally carries a nervous energy about him. Adversity and this nervousness feed his ability to fight those who criticise him. He thrives on this, and like the Death card he can change negativity into positivity through his sheer hard work – as seen in the Eight of Pentacles.
Luckily for Emraan, he has great support. The Queen of Wands shows that he derives his strength and energy from someone he is very close to. This person allows him to create better emotional stability, as Emraan, who is ruled by the Fire and Earth, may not express his feelings as well as he should. Such support and faith in his abilities allows him to take charge.
We now know that Emraan is strong headed and very private with his emotions, but how does this help his career? When it comes to his work, Emraan is like the Hermit, he weighs all his options, applies his past experiences and then moves forward. He uses his instincts wisely and then shows the light to his own path. Despite this, there is a fear that he will get typecast because of the work offered to him, which he will take on as a challenge. He will, like the Empress, look to add his own variations and bring out the hidden potential spoken of earlier.
Another blockbuster is certainly heading Emraan's way, but with the Hanged Man interrupting his momentum, this next hit is at least a year away. The Hanged Man also represents the perception of the film fraternity – they wish to sit on the fence a little while longer before they give him his due respect as an actor. The Ace of Swords is unfortunately coming up with the Nine and Ten of Swords – therefore, although good filmmakers are looking to take him on, it will take a lot of further hard work and a longer process for the rewards to be seen.
Overall, the course of these next twelve months, Emraan, like the Hierophant will find the right balance and grow into a better actor with further successes coming his way. In fact, like the Eight of Wands, he will have so many projects to choose from that it might be a wise idea for Emraan to be well planned and use his time well. Watch out for him, as he will come to the forefront and build his career towards becoming a huge star.
ALSO READ:
Marriage, love, success or failure…What does fate hold for Ekta Kapoor?