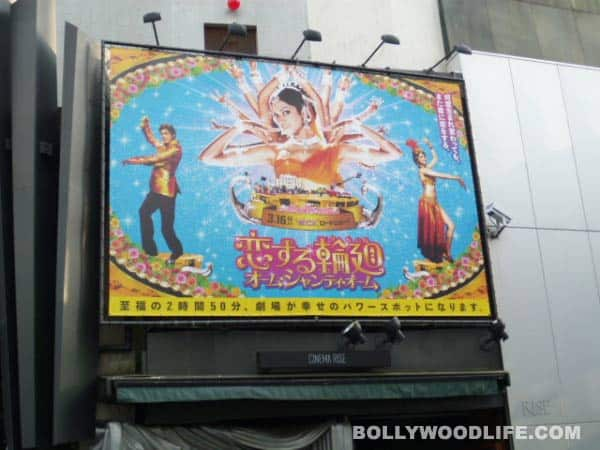 We think so, because FK and Eros International are making quite a lot of noise about it
Last heard, Farah Khan was a tad unhappy that her six-year-old movie Om Shanti Om – that's scheduled to release on March 16 in Japan – wasn't getting adequate attention. Quite understandable when the limelight was being hogged by Salman Khan's Ek Tha Tiger, right? Even so, the choreographer-turned-filmmaker appeared miffed.
Now we are told that a series of promotional activities – including the hip and happening flash mobs – have been scheduled for this Shahrukh Khan-Deepika Padukone starrer. Also, birdies chirp that OSO will have a wider release than any other Bollywood movie in Japan. It makes us wonder why. What's so special?
Talking about it, Kumar Ahuja, Senior Vice President, Business Development of Eros International said, "Shahrukh enjoys a cult fan following overseas, including Japan, and the showcasing planned for the film there reasserts his global appeal." Hmmm, so wouldn't it be the same for Don 2 as well?
"I'm happy that Eros is taking OSO to another level," FK said.
All this only makes us wonder: Will Om Shanti Om see a super-duper opening in Japan? Will it be better received than Ek Tha Tiger? What do you think, readers? Take a look at these images and decide.