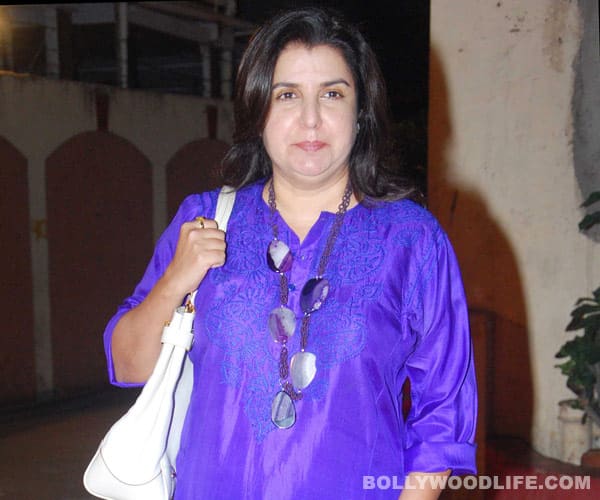 The rounded actor from Shirin Farhad Ki Nikal Padi is all set to chiggy-wiggy on the big screen. But it makes us wonder if it's FK's turn to start dieting…
We've seen Farah Khan make actors dance to her choreographed steps in item numbers. But now it's the choreographer-turned-filmmaker-turned-actor's turn to gracefully step in front of the camera and into the shiny shoes of an item girl. Ahem, ahem.
And as always, the chubby director off films like Main Hoon Na, Om Shanti Om and Tees Maar Khan shared her plight with us on her microblogging site. And it all came out when Sujoy Ghosh enquired about the rumoured item number. "Yess sujoy!!u may have 2 change the definition after boman n me dance in it!" Farah replied.
And while we were delighted at this cute revelation, we saw that the dialogue between Farah and Sujoy didn't stop right there. Dear friend Sujoy worded the comment buzzing in most of our minds by tweeting, "wah wah, naach mere yaar, fatafat..," tactfully hinting at the word 'fat'. Lol!!
But quick-witted Farah punished the cheeky filmmaker by saying "R u calling me Fat a Fat??no aloos 4 u !" Ouch!
But while giggling at this tweet-episode, we couldn't help but wonder about the person who actually needed to cut down on aloos (potatoes). And that would not be Sujoy Ghosh, but a choreographer-turned-filmmaker-turned-actor-turned-item girl, perhaps. Don't you agree, readers? Wink, wink.