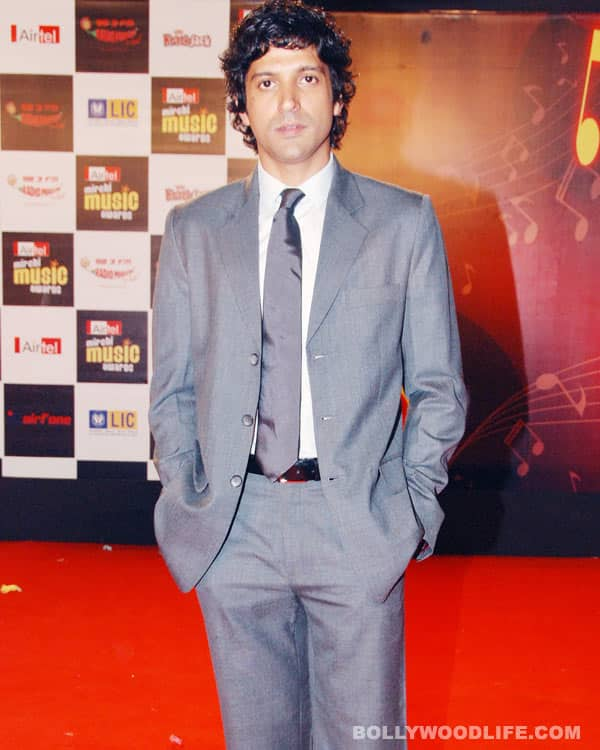 The 38-year-old actor will have to knock off 20 years to look like the legendary sprinter Milkha Singh in his teens for Rakeysh Mehra's upcoming film Bhaag Milkha Bhaag. Is that too high a demand for Farhan?
All right then, we know Aamir Khan played a fidgety 22-year-old engineering student in 3 Idiots with such finesse. We know that it can be done. If one gets the nuances of the character right and gets under the skin of the personality one desires to play, coupled with a good character stylisation, it's possible to portray a young individual on the screen, never mind how old you are. And with that hope Farhan Akhtar is gearing up to pull off being a 17-year-old for Rakeysh Mehra's much-awaited biopic, Bhaag Milkha Bhaag.
The director-turned-actor is working painfully hard to look every bit of the renowned athlete in this film. A little birdie who is keeping a close watch on the way shooting is progressing told us that the Rock On! actor has worked hard to look like a 22-year-old in the film, but now he has a bigger task up his sleeve. The 38-year-old Farhan needs to look at least 20 years younger to showcase Milkha's teenage days as an army recruit, an important phase in the sprinter's life.
It is said that Farhan will undergo strenuous training in the army cantonment to get his body language and mannerisms right to suit the character. Farhan, we are sure, will acquire a lean frame through his training to look like the right age. What will also work in his favour is the fact that since he's playing a Sardar in the film, most of his face will be covered by facial fuzz. His head too will be wrapped with a pagdi (turban) but how will the talented Farhan get rid of those crow's feet around his eyes, smile lines around his jaw and brow lines on his forehead, all signs of a life lived many more years than just 17? A couple of Botox shots could do the trick, we guess!